Dillon Lecture Series Welcomes Former Governor Bill Graves
Presented By:
Hutchinson Community College
Dates:
April 21, 2020
Location:
Hutchinson Sports Arena
Address:
700 East 11th, Hutchinson, KS 67501
Phone:
(620) 665-3505
Time:
10:30 AM to 11:30 AM
Price:
General admission tickets are $10/Students & school groups free of charge. Tickets are available online or at the HCC Campus Store.
Visit Website
Dillon Lecture Series is pleased to welcome Former Gov. Bill Graves to the 2020 Lecture Series. Former Governor Bill Graves was one of the state's youngest governors, taking office in 1995 at age 41. The Republican served two terms and after leaving office, became president of the American Trucking Association. Ticket are $10 at the door.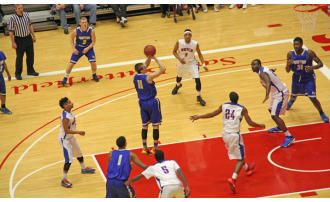 (620) 665-3530
•

700 East 11th, Hutchinson

•

Map it
Home of the NJCAA Div I Men's Basketball Championship since 1948
New entrance on the south side... Learn more