Dillon Lecture Series Welcomes Col. Mark Tillman
Dates:
February 23, 2021
Location:
Hutchinson Community College
Address:
700 E. 11th Ave., Hutchinson, KS 67501
Phone:
(620) 665-3505
Time:
10:30 AM to 11:30 AM
Price:
$10 at the door
Visit Website
Dillon Lecture Series is pleased to welcome Col. Mark Tillman to the 2020 Lecture Series. Col. Mark Tillman served as commander of Air Force Once during the two terms of President George W. Bush. Notable flights during that time included on Sept. 11, 2001, when Bush was in Florida at the time of the terrorist attacks, and his secret flight to Iraw for Thanksgiving 2003. Ticket are $10 at the door. Individual patron membership in the Dillon Lecture Series is $135 a year and includes reserved seating at all lectures and a luncheon after the lecture where the speaker generally offers more comments. Patrons often have an opportunity to have a book signed by the lecturer. For more information, call 620.665.3505 or visit the Dillon Lecture Series website here.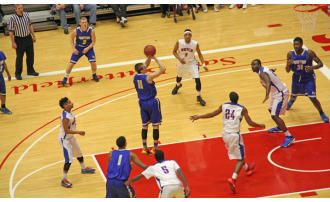 (620) 665-3530
•

700 East 11th, Hutchinson

•

Map it Visit Website
Home of the NJCAA Div I Men's Basketball Championship since 1948
New entrance on the south side... Learn more