Diavolo: Architecture in Motion
Dates:
November 14, 2019
Location:
McCain Auditorium
Address:
1501 Goldstein Circle, Kansas State University, Manhattan, KS 66506
Phone:
(785) 532-6428
Time:
7:30 PM to 9:30 PM
Visit Website
Founded in 1992 by French-born choreographer and visionary Jacques Heim, DIAVOLO is a cultural pillar of the Los Angeles community and has performed for hundreds of thousands of concertgoers worldwide as well as millions on television's "America's Got Talent." DIAVOLO aims to capture and comment upon the ironic and frequently humorous patterns, as well as the darker consequences, of human behavior in the world its built. The work is searching to expand the boundaries of what is considered to be dance by creating a living cinematic experience of powerful images and abstract narratives. Architectural structures provide the backdrop for dramatic and risky movement, revealing metaphors for the challenge of maintaining humanity and human relationships in modern environments. Through the DIAVOLO Institute, the company also provides educational and outreach opportunities to people of all ages and abilities while touring nationally and at home in Los Angeles, sharing the pioneering art form and the power of dance as a means of social impact.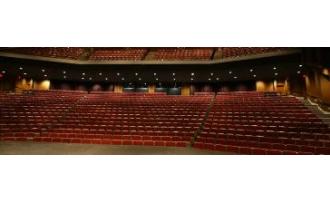 (785) 532-6428
•

207 McCain Auditorium, Manhattan

•

Map it Visit Website

McCain Auditorium, located at Kansas State University, is a cultural center for the live performing arts and host for... Learn more