Cruisin' on the Land & Sky Byway Benefit Poker Run
Dates:
May 4, 2019
Location:
Land & Sky Scenic Byway
Address:
925 MAIN, Goodland, KS 67735
Phone:
(785) 821-0874
Time:
9:00 AM to 4:00 PM
Price:
$15 first hand; $5 per extra hand
Visit Website
All cars, trucks and motorcycles are welcome. Sponsored by Friends of the Land and Sky Scenic Byway Cash prizes for the high and low hands Raffle prizes 50/50 $15 for the first hand and $5 per extra hand ROUTE: Registration 8-10 a.m. MDT at Wallace County Cruisers Car Show, Downtown Sharon Springs. Check in at Ft. Wallace Museum, 2655 Highway 40, Wallace; High Plains Museum, 1717 Cherry, Goodland; Thresher Show Grounds, Road 29 and Highway 36, Bird City; St. Francis Motorcycle Museum, 110 E. Washington, St. Francis. All poker hands need to be entered by 4 p.m. CDT with drawing at 5 p.m. CDT. THIS IS NOT A RACE. BE SAFE, HAVE FUN!! 50 percent of this benefit run is for the Land and Sky Byway with a 30/20 split. Not responsible for accidents. For more information call 785-821-0874.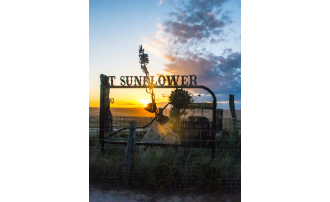 (785) 890-3515
•

925 Main, Goodland

•

Map it

Travelers along the Land and Sky Scenic Byway have the opportunity to experience the Wallace Branch of the Great Western... Learn more