"Crimes of the Heart"
Presented By:
C.L. Hoover Opera House
Dates:
February 10, 2017 - February 12, 2017
Recurrence:
Recurring daily
Location:
C.L. Hoover Opera House
Address:
135 W. 7th St., Junction City, KS 66441
Phone:
785-238-3906
Time:
Fri, Sat 7:30 PM; Sun 2:00 PM
Price:
$18 Adults; $16 Military; $11 Student
Visit Website
The Junction City Little Theater brings you "Crimes of the Heart." The story of the three Magrath sisters who reunite at Old Granddaddy's home in Hazlehurst, Mississippi, after Babe shoots her abusive husband. Each has endured her share of hardship and misery. Past resentments bubble to the surface as the sisters are forced to deal with relatives and past relationships while coping with Babe's latest incident. Each sister is forced to face the consequences of the "crimes of the heart" she committed. Directed by Brent Sigman.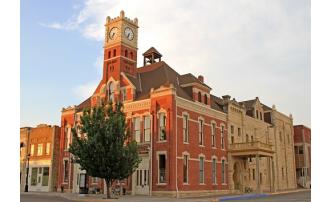 (785) 238-3906
•

135 W. 7th St., Junction City

•

Map it Visit Website

In the fall of 1882 the Opera House opened with a grand celebration. Then after 16 years as the cultural "heart" of... Learn more