Cowley County Fair
Presented By:
Winfield Fairgrounds
Dates:
August 1, 2019 - August 5, 2019
Recurrence:
Recurring daily
Location:
Winfield Fairgrounds
Address:
1105 W 9th Ave, Winfield, KS 67156
Phone:
(620) 221-2421
Time:
7:00 AM to 11:59 PM
Price:
FREE, Grandstand event passes start at $10
Visit Website
This great event features family-fun favorites such as Ottawa carnival rides, a tractor pull, figure 8 race, and rodeo! 4-H kids get to finally show their animal, craft, and horticulture projects after working hard all year and the general public get to enter their work in the open class. With food vendors, games, a free midway stage and merchant vendors along the midway, the county fair is 5 nights of non-stop fun and a chance to catch-up with friends and family!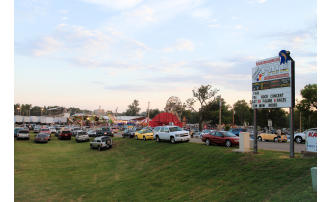 1105 W 9th Ave, Winfield
•
Map it
Visit Website
Pitch your tent under the stars! Camp along the banks of the Walnut River among the deer, wild turkey, and other wildlife... Learn more