Cinderella: Russian National Ballet Theatre
Presented By:
McCain Auditorium
Dates:
January 28, 2017
Location:
McCain Auditorium
Address:
207 McCain Auditorium, Manhattan, KS 66506
Phone:
785-532-6425
Time:
7:30 PM
Price:
The McCain box office is open weekdays 11:30 a.m. to 4:30 p.m. and 90 minutes before each performance. 785.532.6428
Visit Website
The Russian National Ballet Theatre returns with its production of Prokofiev's "Cinderella." One of his most popular and melodious compositions, "Cinderella" is the iconic tale of the virtuous servant girl who, with the help of her fairy godmother, is magically transformed, attends the royal ball, and captures the heart of the prince. This ballet masterpiece, filled with sumptuous costumes, lush scenery, comical stepsisters and a malevolent stepmother, will delight audiences of all ages.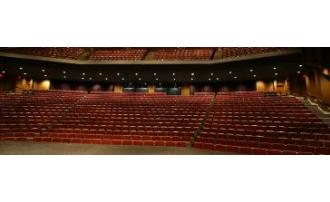 (785) 532-6428
•

207 McCain Auditorium, Manhattan

•

Map it Visit Website

McCain Auditorium, located at Kansas State University, is a cultural center for the live performing arts and host for... Learn more