Church Basement Ladies
Presented By:
New Theatre & Restaurant
Dates:
February 5, 2020 - April 12, 2020
Recurrence:
Recurring weekly on Sunday, Tuesday, Wednesday, Thursday, Friday, Saturday
Location:
New Theatre & Restaurant
Address:
9229 Foster St., Overland Park, KS 66212
Phone:
(913) 649-7469
Time:
7:35pm (evenings); 1:15pm (weekend matinees); 1pm (weekday matinees)
Visit Website
🌟 Starring Cindy Williams from Laverne & Shirley 🌟 This outrageous musical comedy set box office records at New Theatre & Restaurant and sold out for years in Minneapolis. Why? Well, it's part Nunsense, part Prairie Home Companion and totally hilarious. The music is toe-tapping, the humor is nonstop and the characters can't help but remind you of some colorful characters you may have encountered in your own church. From the elderly matriarch of the kitchen to the young bride-to-be learning the proper order of things, we see these ladies handle a record-breaking Christmas dinner, a Hawaiian Easter Fund Raiser, and a steaming hot July wedding. They stave off potential disasters, share and debate recipes, and keep the Pastor on due course while thoroughly enjoying, (and tolerating) each other in a rural Minnesota church. Funny and down to earth, audiences will recognize these ladies as they witness the church year unfold from below the house of God.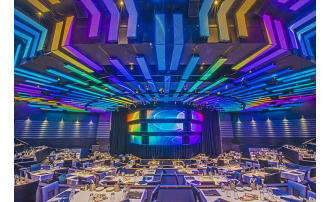 (913) 649-0103
•
Map it
Visit Website
Our 600-seat theatre features Broadway-style musicals and comedies starring award-winning actors from stage, TV and film... Learn more