Church Basement Ladies: Rise Up O Men
Presented By:
McCain Auditorium
Dates:
April 18, 2019
Location:
McCain Auditorium
Address:
1501 Goldstein Circle, Manhattan, KS 66506
Phone:
(785) 532-6428
Time:
2:00 PM
Price:
Please Inquire
Visit Website
Sixth in the Church Basement Ladies series, "Rise Up, O Men" is a brand-new musical comedy featuring the men of the church and your favorite church basement ladies who serve them. As these hardworking farmers discuss their scrap lumber piles and benefits of weld versus solder, they unintentionally disrupt the order of the kitchen. But that's what happens when you let the rooster in the henhouse! McCain Performance Series season tickets (7 or more shows) are on sale now. Single tickets on sale July 29.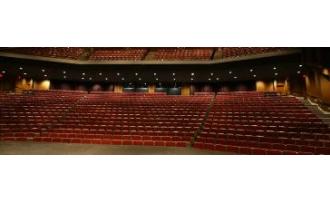 (785) 532-6428
•

207 McCain Auditorium, Manhattan

•

Map it Visit Website

McCain Auditorium, located at Kansas State University, is a cultural center for the live performing arts and host for... Learn more