Christmas Traditions of Southwest Kansas 2016
Dates:
October 16, 2016 - November 28, 2016
Recurrence:
Recurring daily
Location:
111 N Aztec St, Montezuma, KS 67867
Address:
111 N Aztec St, Montezuma, KS 67867
Phone:
620-846-2527
Time:
Tue-Sat 9:00-12:00 1:00-4:30 Sun 1:30-4:30 Closed Mondays & major holidays.
Price:
Admission is free but donations are greatly appreciated to help cover the cost of the exhibition.
Visit Website
This exhibit presents a fun way to enjoy Christmas, get decorating ideas and share in the joy and wonder that is the season before getting bogged down with all the promotional hype of the Holidays. A possibility of 15+ themed exhibits make this beautiful, uplifting exhibit a must see, memorable experience for all ages. Exhibits will be by theme or by tradition and decorated by individuals, groups or businesses thus bringing the traditions and spirit of "Christmas in Southwest Kansas" to the museum and its visitors. The EIGHTH annual Twilight Holiday Happening is scheduled for Monday, November 28, 2016, 7:00PM-8:30PM.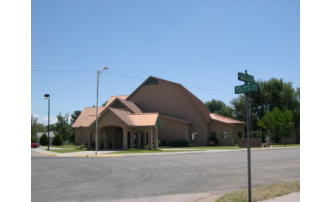 (620) 846-2527
•

111 N Aztec St, Montezuma

•

Map it Visit Website

The museum features the travel adventures of Claude and Donalda Stauth, long-time residents of southwest Kansas. Journey with... Learn more