Celebrate Kansas Day!
Presented By:
Kauffman Museum
Dates:
January 30, 2021
Location:
Kauffman Museum
Address:
PO Box 426, PO Box 426, Newton, 67114
Phone:
(316) 284-3642
Time:
11:00 AM to 4:00 PM
Price:
Free
Visit Website
Celebrate our state's birthday on Jan. 30 with this free Kansas Day event at Kauffman Museum in North Newton. This year's theme is, "Cultural Crossroads: Our Stories, Our Foods" to celebrate our vibrant community of makers! Kansas Day activities will be in-person and online this year. In the museum parking lot: Food trucks Local food producer booths Do-it-yourself craft kits (to take home with you!) Online: A virtual presentation by Glen Ediger, on Mennonite ethnic foods, time TBA. A virtual presentation by Jenny Masias, "The Immigrants Who Built Newton: One Spike at a Time," time TBA. The museum will be open in a limited capacity showing the traveling Smithsonian exhibit, "Crossroads: Change in Rural America" and the local companion exhibit, "Of Land & People: Our Community at a Crossroads of Change." The exhibition will encourage you to: • Take Another Look! at Kauffman Museum permanent exhibits with related themes. • Take a Walk! outdoors to discover additional content along North Newton trails. • Add your hopes, dreams and critiques to the Community Response wall.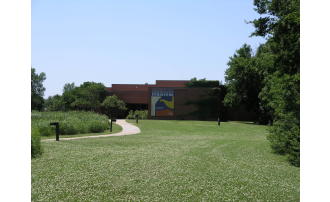 (316) 283-1612
•

2801 N Main St, North Newton

•

Map it Visit Website

The museum tells the story of the coming of the Mennonites from Europe to the Central Plains in the 1870s, their... Learn more