Calendar Girls - A play by The River City Community Players
Dates:
April 10, 2021 - April 17, 2021
Recurrence:
Recurring weekly on Saturday
Location:
Performing Arts Center
Address:
500 Delaware St., Leavenworth, 66048
Phone:
(913) 651-0027
Time:
7:30 PM to 9:30 PM
Price:
$8 - $12
Visit Website
Under the auspices of the City of Leavenworth Parks & Recreation Department, the River City Community Players presents: Calendar Girls based on the Miramax motion picture by Juliette Towhidi and Tim Firth. As described on ConcordTheatricals.com - "When Annie's husband John dies of leukemia, she and best friend Chris resolve to raise money for a new settee in the local hospital waiting room. They manage to persuade four fellow WI members to pose nude with them for an "alternative" calendar, with a little help from hospital porter and amateur photographer Lawrence. The news of the women's charitable venue spreads like wildfire, and hordes of press soon descend on the small village of Knapeley in the Yorkshire Dales. The calendar is a success, but Chris and Annie's friendship is put to the test under the strain of their new-found fame. Tickets will be available online HERE (convenience fees apply), or call to reserve your seat at 913-651-0027.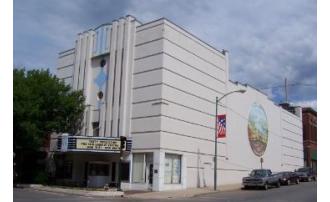 (913) 651-0027
•

500 Delaware St., Leavenworth

•

Map it Visit Website

The River City Community Players is an active Community Theatre based in Leavenworth, Kansas and was founded by Verneil... Learn more