Cabela's King Kat Classic Championship Tournament
Dates:
October 30, 2020 - October 31, 2020
Recurrence:
Recurring daily
Location:
Acorns Resort
Address:
3710 Farnum Creek Rd, Milford, KS 66514
Phone:
(785) 238-2885
Time:
4:00 PM to 6:00 PM
Price:
No Admission Fee
Visit Website
This year's Cabela's King Kat Classic is a two day event at Milford Lake and spectators are welcome to come out and watch as they "weigh-in" the big ones to determine the top competitor! The Classic features a guaranteed payout of $120,000 in cash and prizes. The points race is set to payout $30,000 to the top 20 places based on the competitor's top-five finishes. Acorns Resort will be the tournament headquarters. The weigh-in will be held at 4:00 p.m. in the Farnum Creek area of Milford Lake. There is no cost to attend and social distancing rules will be in place.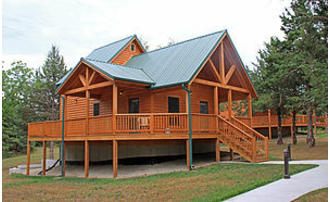 (785) 463-4000
•

3710 Farnum Creek Rd, Milford

•

Map it Visit Website

Located in Farnum Creek - Milford Lake - Acorns Resort offers you the resort experience at an affordable price.  All of... Learn more