Cabela's Fly Fishing Class
Dates:
May 21, 2016 - October 29, 2016
Recurrence:
Recurring weekly on Saturday
Location:
Cabela's
Address:
10300 Cabela Dr, Kansas City, KS 66111
Phone:
913-328-0322
Time:
2-3 pm
Visit Website
Join Cabela's on Saturdays from 2-3 pm for a free fly fishing class. It will start at Cabela's Fly Shop and proceed to the outdoor pond. The class is designed to assist those new to fly fishing, or for anyone looking to fine-tune their casting skills.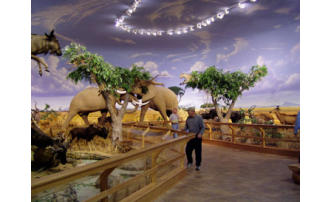 (913) 328-0322
•

10300 Cabela Dr, Kansas City

•

Map it Visit Website

Cabela's brings the outdoors inside with its 180,000 sq. ft. showroom offering quality outdoor merchandise and features... Learn more