Cabaret - CANCELLED
Presented By:
Stage 9
Dates:
November 12, 2020 - November 15, 2020
Recurrence:
Recurring daily
Location:
Stage 9
Address:
9 South Main, PO Box 993, Hutchinson, KS 67504
Phone:
(620) 665-0009
Time:
7:30 PM to 9:30 PM
Visit Website
In a Berlin nightclub, as the 1920's draw to a close, a garish Master of Ceremonies welcomes the audience and assures them they will forget all their troubles at the Cabaret. With the Emcee's bawdy songs as wry commentary, Cabaret explores the dark, heady, and tumultuous life of Berlin's natives and expatriates as Germany slowly yields to the emerging Third Reich. Cliff, a young American writer newly arrived in Berlin, is immediately taken by English singer Sally Bowles. Meanwhile, Fraulein Schneider, proprietor of Cliff and Sally's boarding house, tentatively begins a romance with Herr Schultz, a mild-mannered fruit seller who happens to be Jewish. Musical numbers include 'Willkommen," "Cabaret," "Don't Tell Mama" and "Two Ladies". Showtimes: Thursday-Saturday, 7:30 PM; Sunday, 2:00 PM For more information visit the Stage 9 website.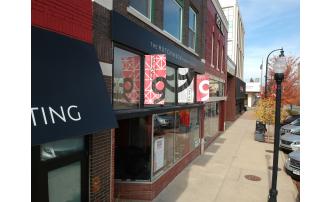 (620) 665-0009
•

9 South Main, Hutchinson

•

Map it Visit Website

Each year Stage 9 delights audiences in Downtown Hutchinson with a mainstage season consisting of contemporary and classic... Learn more