Broadway RFD presents "Theatre Under the Stars"
Presented By:
Broadway RFD
Dates:
7/16/2021, 7/17/2021, 7/23/2021, 7/24/2021
Location:
Broadway RFD
Address:
PO Box 362, Lindsborg, KS 67456
Phone:
(785) 227-8687
Time:
8:30 PM to 10:30 PM
Price:
Advance tickets - $12 for ages 13 & older, $5 for ages 5-12, ages 4 and under are free. Tickets at the gate are $15 for adults and $7 for children.
Visit Website
The 2021 production of the musical "Mamma Mia" will be held in Swensson Park on the Band Shell under the stars. All shows begin at 8:30 p.m. Grab your lawn chair and lemonade for a shady evening in Swensson Park, located on the 400 block of North Main Street. Established in 1959, Broadway RFD is the longest-running outdoor theatre in Kansas.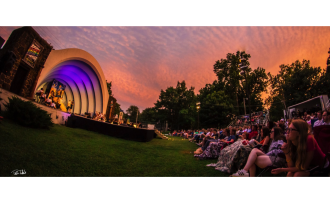 (785) 787-2684
•

PO Box 362, Lindsborg

•

Map it Visit Website

Broadway RFD, established in 1959, is the longest running outdoor theatre in Kansas. Located in Lindsborg, Kan., Broadway... Learn more