Brian Regan
Presented By:
McCain Auditorium
Dates:
December 8, 2016
Location:
McCain Auditorium
Address:
207 McCain Auditorium, Manhattan, KS 66506
Phone:
785-532-6425
Time:
7:30 PM
Price:
The McCain box office is open weekdays 11:30 a.m. to 4:30 p.m. and 90 minutes before each performance. 785.532.6428
Visit Website
Without ever being raunchy, Brian Regan has distinguished himself as one of the premier comedians in the country. The perfect balance of sophisticated writing and physicality, Brian fills theaters nationwide with fervent fans that span generations. Setting a comedic standard of excellence that others continually try to follow, Brian Regan made history last September with the live broadcast of "Brian Regan: Live, from Radio City Music Hall," the first live broadcast of a stand-up special in Comedy Central's history. And on May 8, 2015 Brian made his 28th and final stand-up performance on "The Late Show with David Letterman," the most of any comic since the show began on CBS.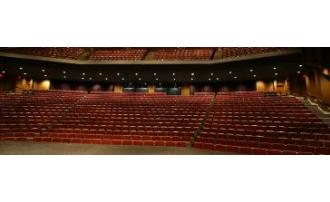 (785) 532-6428
•

207 McCain Auditorium, Manhattan

•

Map it Visit Website

McCain Auditorium, located at Kansas State University, is a cultural center for the live performing arts and host for... Learn more