Break Up Adventure Race
Presented By:
Acorns Resort
Dates:
March 20, 2021 - March 21, 2021
Recurrence:
Recurring daily
Location:
Acorns Resort
Address:
3710 Farnum Creek Rd, Milford, KS 66514
Phone:
(316) 393-3682
Time:
9:00 AM
Price:
See Details at www.offroadadventureracing.com.
Visit Website
The Break Up Race is the longest running adventure race in Kansas and is an early opportunity to qualify for USARA Nationals. The race will start and finish at Acorns Resort. There are three courses to choose from, Just a Little Breaking Up is a 2 hour family friendly course (all on foot), the Break Up consists of 8 hours of running/hiking, biking (gravel, road, single track and moderately challenging orienteering) this race will have all new Rookie division for teams new to adventure racing, the Break Up Extreme is a 24 hour Adventure Racing Bliss and includes all of the above, just a longer format (this course will challenge every single racer!) The team that completes all the checkpoints, or more than other teams, with the fastest time will win the race. Please see required gear list before signing up for a racing event. Race registration will include a quality event t-shirt, maps, goodie bags, post race meal & drinks, and awards for the top 3 teams in each division.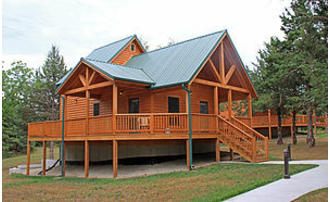 (785) 463-4000
•

3710 Farnum Creek Rd, Milford

•

Map it Visit Website

Located in Farnum Creek - Milford Lake - Acorns Resort offers you the resort experience at an affordable price.  All of... Learn more