Bobby McFerrin
Presented By:
McCain Auditorium
Dates:
April 22, 2017
Location:
McCain Auditorium
Address:
207 McCain Auditorium, Manhattan, KS 66506
Phone:
785-532-6425
Time:
7:30 PM
Price:
The McCain box office is open weekdays 11:30 a.m. to 4:30 p.m. and 90 minutes before each performance. 785.532.6428
Visit Website
To some people, Bobby McFerrin will always be the guy who sang "Don't Worry Be Happy." But if that song is all you know about Bobby McFerrin, we suggest the following: Go to YouTube, type in Bobby's name, sit back and prepare for a serious boggling of the mind! You'll join the millions who have marveled at Bobby's stunning rendition of the Bach prelude "Ave Maria." You'll find Bobby's shockingly inventive appearance on the NBC music program "The Sing Off," his unparalleled interpretations of Beatles songs, his collaborations with everyone from cellist Yo-Yo Ma to pianist Chick Corea to comedian Robin Williams. You'll see him conducting the Vienna Philharmonic, consorting with the Muppets on "Sesame Street," and be awed by the way McFerrin brilliantly uses audience participation. Drawing on all genres, demonstrating matchless improvisational skills and an ability to create new vocabularies on the fly, he never fails to dazzle. Yet his music is always accessible and inviting. What is most telling about the journey through his YouTube entries are the comments from fans old and new. "Beautiful — there's no other word to describe this music," said one viewer. "He is the Johann Sebastian Bach and the Wolfgang Amadeus Mozart of today!" wrote yet another, impressed by Bobby's endless creativity. Perhaps the statement that sums it up best is this one: "Bobby McFerrin makes me happy!"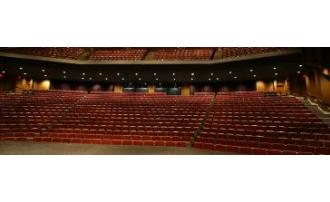 (785) 532-6428
•

207 McCain Auditorium, Manhattan

•

Map it Visit Website

McCain Auditorium, located at Kansas State University, is a cultural center for the live performing arts and host for... Learn more