Bobby McFerrin
Presented By:
McCain Auditorium
Dates:
April 22, 2017
Location:
McCain Auditorium
Address:
207 McCain Auditorium, Manhattan, KS 66506
Phone:
785-532-6425
Time:
7:30 PM
Price:
McCain box office is open weekdays 11:30 a.m. to 4:30 p.m. and 90 minutes before each performance. 785.532.6428
Visit Website
This performance has been canceled due to artist illness. Contact McCain box office to discuss replacement show tickets.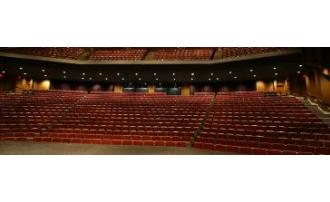 (785) 532-6428
•

207 McCain Auditorium, Manhattan

•

Map it Visit Website

McCain Auditorium, located at Kansas State University, is a cultural center for the live performing arts and host for... Learn more