Bike Brew Q
Dates:
July 24, 2021
Location:
Great Bend Expo Complex
Address:
1209 Williams St, Great Bend, KS 67530
Phone:
(620) 804-2929
Time:
7:30 AM to 4:00 PM
Price:
$20+
Visit Website
Bike Brew Q includes: a cycling event, craft brew expo, and several barbecue food trucks. 100% of the proceeds go to the Cystic Fibrosis Foundation. For more information, contact Ryan Fairchild (ryan.fairchild@bikebrewq.com).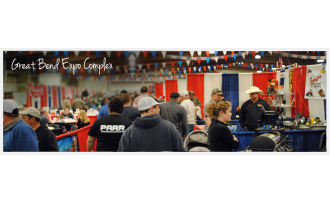 (620) 793-4111
•

1209 Williams St, Great Bend

•

Map it Visit Website

The complex, located just a few miles west of Great Bend, has 3 separate buildings. Expo I includes 15,000 square feet of... Learn more