Big Kansas Road Trip
Dates:
5/2/2019, 5/3/2019, 5/4/2019, 5/5/2019
Location:
Land & Sky Scenic Byway
Address:
925 Main, Goodland, KS 67735
Phone:
(785) 890-3515
Time:
All day
Price:
FREE
Visit Website
Anyone and everyone is invited to descend on Cheyenne, Sherman and Wallace counties on May 2-5. Eat in the cafes, shop in the stores, tour the attractions, and drive the scenic roads. You'll get to see these communities as they are--with the red carpet rolled out. Enjoy special events and some that are what the local communities already do. It'll be fun. We'll all do it together, each person at their own pace. There will be Information Centers in the three counties where you can pick up itineraries and menus of things to see and do. Though not required, these towns will come up with some extras. It'll be a great time to explore with hundreds of other people who want to get to know Kansas.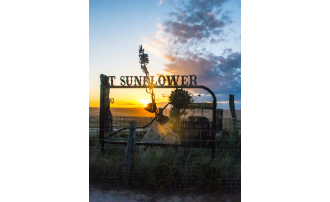 (785) 890-3515
•

925 Main, Goodland

•

Map it

Big Kansas Road Trip comes to Cheyenne, Sherman & Wallace  Counties May 2-5, 2019. Join us to see & experience the amazing... Learn more