Béla Fleck & Abigail Washburn
Presented By:
McCain Auditorium
Dates:
February 5, 2019
Location:
McCain Auditorium
Address:
1501 Goldstein Circle, Manhattan, KS 66506
Phone:
(785) 532-6428
Time:
7:30 PM
Price:
Please Inquire
Visit Website
Béla Fleck & Abigail Washburn, "the king and queen of the banjo" per Paste magazine, have a musical partnership like no other. With one eye on using the banjo to showcase America's rich heritage and the other pulling it into new and unique realms, Fleck and Washburn present music that is both wildly innovative and familiar. McCain Performance Series season tickets (7 or more shows) are on sale now. Single tickets on sale July 29.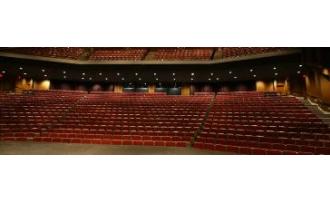 (785) 532-6428
•

207 McCain Auditorium, Manhattan

•

Map it Visit Website

McCain Auditorium, located at Kansas State University, is a cultural center for the live performing arts and host for... Learn more