Art Tougeau Parade Pre-Party & Parade
Presented By:
Lawrence Arts Center
Dates:
May 22, 2020 - May 23, 2020
Recurrence:
Recurring daily
Location:
Lawrence Arts Center
Address:
940 New Hampshire, Lawrence, KS 66044
Phone:
(000) 000-0000
Time:
Pre-Parade Party - Friday, 5:00 PM; Parade - Saturday, noon.
Price:
FREE
Visit Website
PRE-PARTY: The ATG street party is the evening before the parade and launches the summer season in Lawrence. You don't want to miss it. Friday, May 22, 2020, 5:00 p.m. Live music Beer Ice cream Food trucks ArtCars, bikes, and cardboard go-gos Nothin' like some great music and goofy fun to get you revved up for the parade. Can't wait! PARADE: Get into the fun and excitement of the parade lineup in front of the Arts Center on New Hampshire street It's your last chance to view entries, get a t-shirt and enjoy a shaker, maker, mover mix up. See you at the parade! Find a good spot downtown and get ready to smile.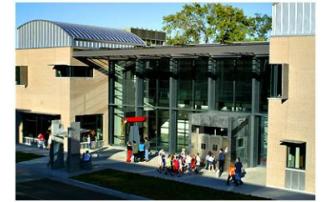 (785) 843-2787
•

940 New Hampshire, Lawrence

•

Map it Visit Website

The Lawrence Arts Center provides an extensive calendar of exhibitions, performances and classes. The Arts Center features... Learn more