Annandag Jul
Dates:
December 26, 2016
Location:
Bethany Lutheran Church
Address:
320 N Main, Lindsborg, KS 67456
Phone:
888-227-2227
Time:
Starting: 10:00 AM
Price:
Free.
Visit Website
Annandag Jul means literally "another day of Christmas" an official part of the Christmas holiday in Sweden. Experience a traditional Lutheran Church service in Swedish.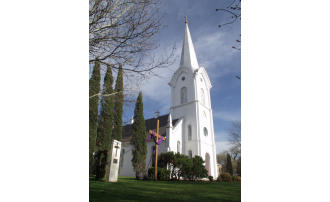 (785) 227-2167
•

320 N Main, Lindsborg

•

Map it Visit Website

The first church building was erected about two miles northwest of Lindsborg, south of Coronado Heights. A monument marks... Learn more