Anderson County Fair
Dates:
July 27, 2020 - August 1, 2020
Recurrence:
Recurring daily
Location:
North Lake Rd, Garnett, KS 66032
Address:
600 North Lake Rd, Garnett, KS 66032
Phone:
(785) 448-6767
Time:
9:00 AM to 10:00 PM
Price:
Free
Visit Website
The Anderson County Fair Association presents the annual Anderson County Fair, July 27-August 1, 2020 in the fairgrounds at Garnett's North Lake Park. Carnival rides will be in operation from 6 to 10:30 p.m. each night. Activities include a Draft Horse Pull, 4-H judging, Parade, Ranch Rodeo, pie baking contest and auction, buyers appreciation supper, livestock show, and demolition derby. The Anderson County Fair brings a sense of tradition and old fashioned values. Enjoy a variety of great food, exhibits and fun. For information including advance activity tickets please visit www.andersoncofair.com.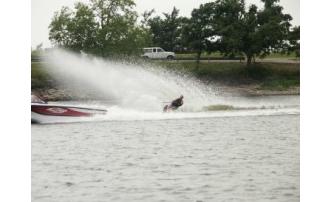 (785) 448-5496
•

North Lake Rd, Garnett

•

Map it Visit Website

Lake Garnett's dam, swimming pool, football stadium, and shelterhouse amenities were a project of a CCC Camp completed in... Learn more