Anderson County Fair
Dates:
July 29, 2019 - August 3, 2019
Recurrence:
Recurring daily
Location:
North Lake Rd, Garnett, KS 66032
Address:
600 North Lake Rd, Garnett, KS 66032
Phone:
(785) 448-6767
Time:
9:00 AM to 10:00 PM
Price:
Free
Visit Website
The Anderson County Fair Association presents the annual Anderson County Fair, July 29-August 3, 2019 in the fairgrounds at Garnett's North Lake Park. Carnival rides will be in operation from 6 to 10:30 p.m. each night. Monday night features the Draft Horse Pull. Tuesday is 4-H judging day and featured event is the large Anderson County Fair Parade and Ranch Rodeo. Wednesday night is the famous pie baking contest and auction, and fair tent night where visitors can sign up to win free prizes 6 to 8:30 p.m. Friday night is the buyers appreciation supper, livestock show, and Saturday night is the demolition derby and last night of carnival rides. The Anderson County Fair brings a sense of tradition and old fashioned values. Enjoy a variety of great food, exhibits and fun. For information including advance activity tickets please visit www.andersoncofair.com.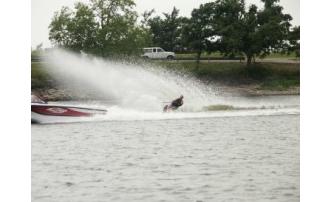 (785) 448-5496
•

North Lake Rd, Garnett

•

Map it Visit Website

Lake Garnett's dam, swimming pool, football stadium, and shelterhouse amenities were a project of a CCC Camp completed in... Learn more