An Acoustic Evening with John Hiatt
Dates:
October 16, 2019
Location:
McCain Auditorium
Address:
1501 Goldstein Circle, Kansas State University, Manhattan, KS 66506
Phone:
(785) 532-6428
Time:
7:30 PM to 9:30 PM
Visit Website
Almost 45 years after the release of his debut album, John Hiatt remains one of America's most respected and influential singer-songwriters thanks to songs such as "Cry Love," "Perfectly Good Guitar," "Feels Like Rain," "Have A Little Faith in Me," and many more. And "The Eclipse Sessions," his newest collection, offers up his strongest set of songs in years. Long celebrated as a skilled storyteller and keen observer of life's twists and turns, Hiatt can get at the heart of a knotty emotion or a moment in time with just a sharp, incisive lyric or witty turn of phrase.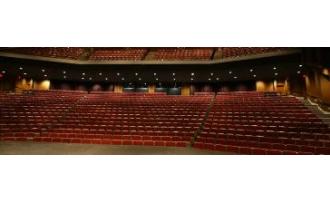 (785) 532-6428
•

207 McCain Auditorium, Manhattan

•

Map it Visit Website

McCain Auditorium, located at Kansas State University, is a cultural center for the live performing arts and host for... Learn more