ACT Ottawa presents "Evening of One Acts"
Presented By:
ACT Ottawa
Dates:
10/8/2016
Location:
Ottawa Municipal Auditorium
Address:
301 S Hickory, Ottawa, KS 66067
Time:
7:00 PM to 9:30 PM
Price:
$10 for adults, $5 for seniors/students, $25 for dinner theater option on 10/08
Visit Website
ACT Ottawa brings Franklin County delicious chills and delicious food this October in our dinner theater "Night of One Acts". For those who are ready to start the Halloween season with something spooky, here is an invitation to spend the evening with Franklin County's community theater group at Ottawa Municipal Auditorium at 301 S Hickory. We will present the tale of "The Monkey's Paw" by Jacobs and Parker, "The Red Lamp" by Hilliard Booth, and Edgar Allen Poe's "The Raven" at 7pm, doors open at 6:30pm for seating on Friday October 7th and Saturday October 8th. There will be a dinner theater option on Saturday October 8th, with doors open at 5:30pm for a 6:00pm meal. Dinner will be catered by our own local Lillybelle's and will consist of a bread bowl with choice of Butternut & Pumpkin soup or Potato Chicken Chowder and a salad. For dessert, we will serve a wonderful slice of cheesecake with your choice of a chocolate, strawberry, or caramel drizzle. We will close our run with a matinee show at 3pm, with doors open at 2:30pm Tickets and pricing are available online at www.actottawa.org.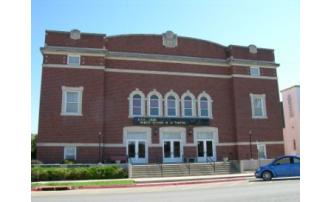 (785) 242-8810
•

301 S Hickory, Ottawa

•

Map it Visit Website

A home for all the performing arts in the heart of Ottawa. Performing arts events, country music concerts, children's... Learn more