Abilene's 5-Star AntiqueFest
Dates:
September 27, 2016 - October 2, 2016
Recurrence:
Recurring daily
Location:
City of Abilene
Address:
201 NW 2nd, Abilene, 67410
Phone:
785-263-2231
Time:
Store times will vary
Visit Website
Enjoy Abilene's many fine antique stores in this week-long celebration. Abilene's 5-Star AntiqueFest will take place inside of the nine air-conditioned and vastly stocked antique stores as well as the several specialty and gift shops in Abilene, Kansas. Each location will be marked with a giant, white street banner with the AntiqueFest logo. The Abilene 5-Star AntiqueFest Appraisal Show will wrap up the end of the week on Sunday at noon to 4 pm at the historic Shockey-Lanes building. Appraisers with various specialties ranging from antique books, dolls and toys to Depression-era glassware and pottery to antique costumes, clothes and jewelry to antique furniture will come from around the state of Kansas to appraise any items. So bring an old family heirloom or treasure and find out its worth for only $5!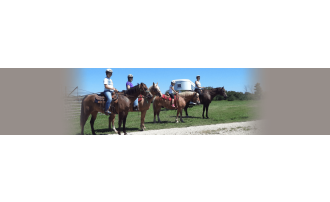 (785) 215-2296
•

4215 E. 245th St., Lyndon

•

Map it Visit Website

We offer guided horseback trail rides, wagon rides, horse motel facilities and Centered Riding instruction. Biking and hiking... Learn more