A Tribute to George Strait at The Heritage Center
Dates:
April 24, 2021
Location:
Heritage Center
Address:
109 Delaware St., Leavenworth, KS 66048
Phone:
(913) 682-2122
Time:
6:30 PM to 9:00 PM
Price:
Dinner & Show - $30.00Show only - $20.00
Visit Website
Gordy & Debbie are Branson's Multi-Award Winning Duo and the Stars of the popular Branson Show, "A Tribute to George Strait Dinner Show" , and they are coming to The Heritage Center here in Leavenworth to perform their show. Dinner & show - $30 Show only - $20 Dinner at 6:30pm, show starts at 7:30pm Reservations required. Call 913-682-2122 to make reservation.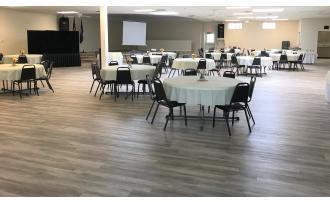 (913) 682-2122
•

109 Delaware, Leavenworth

•

Map it Visit Website

​The Heritage Center provides a spacious and ideal Community facility for Public and Private events.... Learn more