3i SHOW
Dates:
October 13, 2016 - October 15, 2016
Recurrence:
Recurring daily
Location:
Western State Bank Expo Center
Address:
11333 Hwy 283, Dodge City, KS 67801
Phone:
620-227-8082
Time:
9:00 a.m. to 5:00 p.m. Thursday and Friday / 9 a.m. to 4 p.m. Saturday
Price:
FREE!
Visit Website
The 3i SHOW is "A North American Agri-Business Tradition" held the second Thursday through Saturday each October and is a salute to Industry, Implements and Irrigation! It is the largest FREE exposition of its kind in the entire state of Kansas and has attained nationwide recognition. More than 500 exhibitors representing over 1,000 companies from all over the world participate each year showcasing the latest equipment, technology and services.
The 3i SHOW features indoor and outdoor displays of cattle handling equipment, crop protection information, farm machinery and equipment, trucks, truck equipment, consumer product demonstrations, High School Ag Career Day, congressional forum, pickup truck ride & drive area, Vintage Saturday, a variety of food booths and much more.
The 3i SHOW has been a Charter Member of the Farm Show Council since 1972. This organization is comprised of the top 24 farm shows in North America, with a goal of promoting and developing its member shows to insure increased efficiency and effectiveness for you, the exhibitor, and the person in attendance. The Farm Show Council seal reflects excellence, a quality you will find at the 3i SHOW.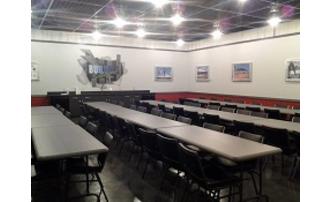 (620) 338-8284
•

11333 Hwy 283, Dodge City

•

Map it Visit Website

The Western State Bank Expo Center is a multi-purpose facility perfect for a wide range of activities and events. The... Learn more