30th Anniversary of STS-31 Hubble Deployment
Presented By:
Cosmosphere
Dates:
May 9, 2020
Location:
Cosmosphere
Address:
1100 N Plum St, Hutchinson, KS 67501
Phone:
(620) 665-2305
Time:
9:00 AM to 6:00 PM
Visit Website
Mark your calendars for this exciting presentation celebrating the 30th anniversary of STS-31: Hubble Deployment. Special guests slated to attend: Dr. Steven Hawley, Bill Reeves, Charlie Bolden, Loren Shriver, Dave Leckrone, Carol Christian, Charlie Pellerin, Maggie Linton, Lynn Sherr and Kathy Sullivan*. More details coming soon. *Guests are subject to change.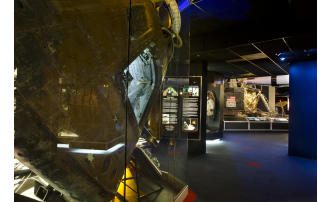 (620) 662-2305
•

1100 N Plum St, Hutchinson

•

Map it Visit Website

Cosmosphere International Science Education Center & Space Museum features the largest combined... Learn more