28th Kansas Sampler Festival
Dates:
May 6, 2017 - May 7, 2017
Recurrence:
Recurring daily
Location:
Island Park
Address:
300 Main Street, Winfield, KS 67156
Phone:
620-221-2420
Time:
10:00 AM to 5:00 PM
Price:
Adults - $5, Children 7-12 - $3, Children 6 & under - FREE
Visit Website
The primary purpose of the Kansas Sampler Festival is to provide the public a sample of what there is to see, do, hear, taste, buy, and learn in the state. The Kansas Sampler Festival was designed to bring communities and attractions from all over the state together to make it easy for the public to discover day trip possibilities. Whether you are looking for hiking trails, historic sites, natural landmarks, unique restaurants, off-the-beaten track eateries, architectural gems, hole-in-wall performing centers, artists-at-work, specialty shops, or have-to-be-there Kansas events, this festival is for you!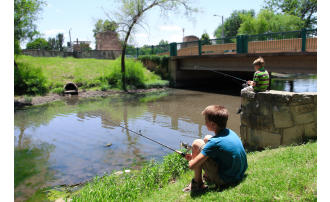 300 Main Street, Winfield
•
Map it
Island Park is a beautiful escape from the hustle and bustle of everyday life. The park includes sheltered picnic areas,... Learn more