2021 Beef Empire Days Festivities
Presented By:
Beef Empire Days
Dates:
June 4, 2021 - June 12, 2021
Recurrence:
Recurring daily
Location:
Beef Empire Days
Address:
206 E. Fulton Terrace, Garden City, KS 67846
Phone:
6202756807
Time:
8:00 AM to 6:00 PM
Price:
Most of the events are free to the public, except banquets.
Visit Website
With more than 16 events held annualy, Beef Empire Days is THE premier beef industry event of the west. Join us as we honor age old traditions in everything from ranch style cowboying, beef production, to the best ways to serve up our favorite meat. There is an event for everyone in the family to enjoy! For a schedule of events, visit www.beefempiredays.com.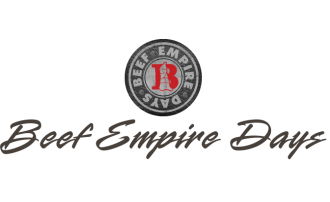 (620) 275-6807
•

206 E. Fulton Terrace, Garden City

•

Map it Visit Website

Every June - Annual Beef Empire Days celebration. Cattle & feed industry events, arts & cultural events and sporting... Learn more