2018 Neewollah Festival
Presented By:
Independence Chamber of Commerce
Dates:
10/19/2018, 10/20/2018, 10/21/2018, 10/22/2018, 10/23/2018, 10/24/2018, 10/25/2018, 10/26/2018, 10/27/2018
Location:
Neewollah Headquarters
Address:
220 N Penn Ave, P.O. Box 311, Independence, KS 67301
Phone:
1/877-NEE-WOLL (1/877-633-9655)
Time:
12:00 AM to 11:59 PM
Price:
Musical: $10 - $12 Queen's Talent: $6 - $8Queen's Coronation: $10 - $12Payments can be made by check, VISA or MasterCard
Visit Website
Neewollah celebration (Halloween spelled backwards) began in 1919 as an effort to provide positive activities for kids of all ages in place of the typical Halloween pranks that occurred in the community of Independence, Kansas. In the beginning the events centered on parades, morning, afternoon, and night on October 31. The parades consisted mainly of decorated cars and carriages. Queens and princesses from area festivals rode in the parades, along with our own Queen Neelah who was selected based on votes bought at a penny each. The Great Depression and World War II interrupted the Neewollah celebration but in 1958 four businessmen revived and elaborated on the Neewollah theme bringing it back as a 3-day celebration. Today Neewollah is the largest annual celebration in Kansas. The city of Independence will grow from a town of just under 10,000 inhabitants to 75,000 in the final days of the now 10-day celebration. Today's celebration now includes 3 parades, a Doo Dah Parade (adult Kiddie Parade), a Kiddies Parade and a Grand Parade. Chili Cook-off, a hometown musical and queen's pageant also add to the festival activities. The main downtown is filled with 30 plus food vendors, a large carnival and bandstand for nightly entertainment. The Arts and Craft show, Great Pumpkin contest along with the Band Competition, Fun Run and Chili Cookoff provide activities for everyone. Great Bandstand Entertainment bring a conclusion to the diligent efforts of over 500 community volunteers.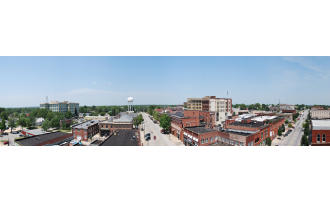 (620) 331-1890
•

616 N. Penn, Independence

•

Map it Visit Website

Independence, KS, recognized by Google as "The Heart of America" is proud of the activities, attractions, and events that... Learn more