1st Infantry Division Band Holiday Concert
Presented By:
C.L. Hoover Opera House
Dates:
December 16, 2016 - December 17, 2016
Recurrence:
Recurring daily
Location:
C.L. Hoover Opera House
Address:
135 W. 7th St., Junction City, KS 66441
Phone:
785-238-3906
Time:
7:30 PM
Price:
No Admission Fee
Visit Website
The 1st Infantry Division Band joins the Junction City Community Band for a special holiday concert. You will be captivated as they perform a variety of Christmas music. Join us for a holiday concert full of jolly classics and the traditional sounds of the Christmas season.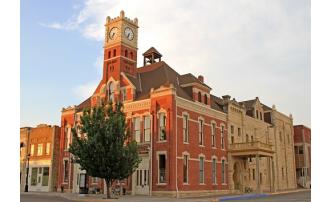 (785) 238-3906
•

135 W. 7th St., Junction City

•

Map it Visit Website

In the fall of 1882 the Opera House opened with a grand celebration. Then after 16 years as the cultural "heart" of... Learn more