11th Annual Swing Into Summer Car Show
Dates:
June 19, 2021
Location:
Stockton City Park
Address:
102 Highway 24, Stockton, KS 67669
Phone:
17854258430
Time:
8:00 AM to 3:00 PM
Price:
$25 suggested donation for registration of vehicles. FREE to come view the activities!
Visit Website
11th Annual Swing Into Summer Car Show in Stockton, Kansas. Come enjoy activities and live music during the event and make your way look at all of the cars. $25.00 suggested donation to register your vehicle in the car show. Over 200 awards are given out over the two days! CRUISE NIGHT on Main street is June 18th, 2021 from 6p-10p. CAR SHOW is in the city park (on Highway 24 on the west side of town) from 8a-3p on June 19th, 2021. COME JOIN US!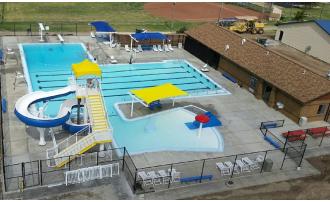 (785) 425-6703
•

102 Highway 24, Stockton

•

Map it

Disc golf, RV park, and more! Perfect for your summer getaway or event. Come visit and stick around for a good time. Learn more