Kansas City Automotive Museum
Why We Love This
Kansas City has played a most important role in the coming of age of the automobile as both a technological force and a societal milestone.

Monthly rotating exhibit showcasing various themes or collections of local car clubs.

Meet and greet local automotive enthusiasts during Cars & Coffee every 1st and 3rd Saturday of the month.
The Kansas City Automotive Museum showcases some of Kansas City's rich automotive history. With 28 historical reader boards and interactive displays, the museum features 30 cars that rotate every 4-6 months. Additionally, we have a monthly rotating exhibit that showcases various themes and eras.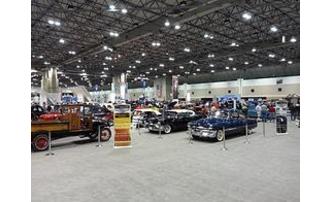 (913) 322-4227
•

15095 W 116th St, Olathe

•

Map it Visit Website

What began as an idea by a group of car enthusiasts, soon turned into a reality for the Kansas City car community. Two years... Learn more