It's February, and that means we are celebrating foodie holidays! A few of these include National Pancake Week (4th week,) National Margarita Weekend (3rd Weekend of February,) National Drink Wine Day (February 18th,) & National Chili Day (Feb 23rd). In light of these foodie holidays, your Kansas Tourism staff is throwing out staff picks of some great locations throughout the state. Check out their picks below and find locations to try yourself on TravelKS.com!
It's Kansas Chili Time! 
Porubsky's Grocery & Meat - Topeka
If you're in the mood for a piping-hot bowl of chili, then I have one word – Porubsky's. Tucked within a Topeka neighborhood fondly known as "Little Russia," Porubsky's has been feeding hungry locals and travelers since 1947. Best known for their chili (and the notorious hot pickles), I enjoy and appreciate their deliciously traditional recipe on this savory dish. Here are some tips for planning, the chili is seasonal – it's only served Monday through Thursday, from the Tuesday following Labor Day to the last Thursday of April. Also, make sure you have cash on hand. They do not accept debit or credit cards.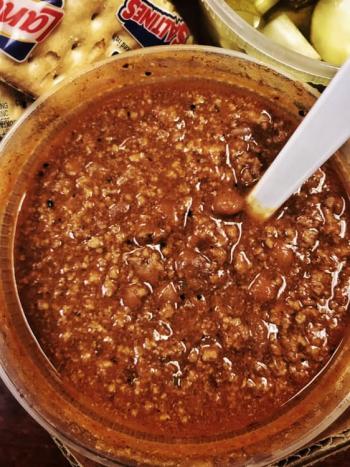 Tanya's Soup Kitchen – Wichita
As the name suggests, at Tanya's Soup Kitchen they know a thing or two on how to whip up tasty soups. From the Tomato Dill Bisque or the South Bay Gumbo, you can find a soup that will satisfy your cravings. They also dish up soups for guests with special dietary needs – gluten-free, vegan, and dairy-free. Personally, I enjoy their Fisherman's Chowder, a creamy soup with a delightful pairing of herbs, cod, and shrimp. Their soups change daily, and fans can make a special request via social media. Talking with the team, they do serve up chili on occasion – follow their Facebook page to see the daily specials.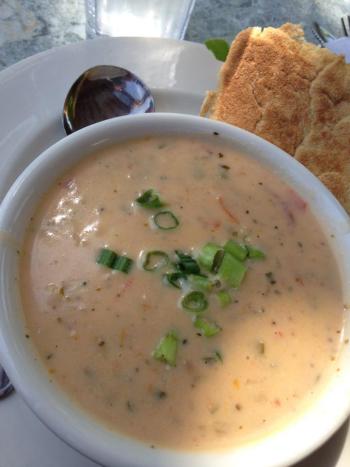 Sweet Pea's Bakery – Seneca
We all know nothing goes together better than chili and cinnamon rolls. If you don't agree, then I'm guessing you're not originally from the Midwest. But local sources have shared that at Sweet Pea's Bakery in Seneca they take this pairing to the next level. You can order chili and receive it an edible cinnamon roll bowl – like a bread bowl, but so much better.  Now, I don't know about you but that has my taste buds watering.
In it for the pizza! 
With a name like Colby, I feel that loving cheese comes with the territory. And in my opinion, cheese is the most important topping in a pizza, which happens to be my favorite meal. I've tried many pizza pies on my travels and I look forward to trying many more along the way.
Papa Keno's - Lawrence & Overland Park
If you are in the northeastern part of the state I recommend Papa Keno's with two locations, Lawrence and Overland Park. The vibrant atmosphere combined with the artisan pizzas makes for a great meal. Papa Keno's OP & Papa Keno's Lawrence
Buzzard's Pizza - Lyndon, Pomona, & Osage
If you go a little farther south, in the cities of Lyndon, Pomona, and Osage City you will find the cheesy, gooey, goodness of Buzzard's Pizza. A traditional pizza with all the cheese you could ever need.
Blue Sky Brewery - Salina
My third pick is Blue Sky Brewery & Eats in Salina. This location makes brick oven pizza to order and are creative in their pizza offerings! Also, who can't like a place with amazing craft beer brewed on location along with sponsored taps by other Kansas breweries? Grab a place at the bar or a table with your friends and get ready to be blown away. 
Margarita Line Up! 
Although I was unable to visit my locations, I wanted to provide a few locations that I hear about all the time. What a wonderful product to research, if only I could have done this in person!  I am a "on the rocks" margarita drinker, so that is always my preference over a frozen one.
Lopez de Mexico - Atchison
Why you may ask? Several reasons – a good friend recommended them, Atchison is along the Glacial Hills Scenic Byway, I love me a spicy drink and in conversation with the owner, Anne Pruett, she said before they opened 23 years ago (longevity, they must be doing something right), they invited close friends for a margarita tasting in their home and developed their house recipes. Lopez's margaritas are made from scratch, which is another asset of a satisfying drink. The jalapeno margarita has a good balance between sweet and spicy. Other margaritas offered are strawberry, pomegranate, raspberry, peach, mango, and the Skinny Margarita. On special occasions, you can get a Knock-you-naked, Tin Can, and The Boss margaritas. They all sound good to me!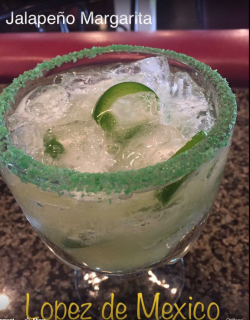 Tequilas Mexican Grill - Garden City
In this case it all about the SIZE of the margarita – need I say more? This one's called their Bull Dog Margarita and I've heard it's well worth going back to Tequila's to enjoy.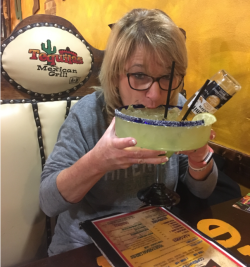 Los Primos - Belleville
In a conversation with them, they prepare their own margarita mix with several flavors to choose from frozen or on the rocks.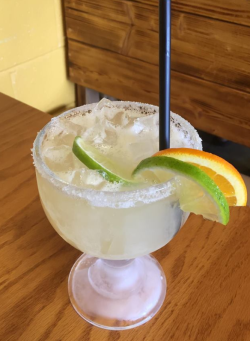 I'm ready for a road trip to give these all a sample!
Kansas Pancake Paradise! 
From Atchison to Elkhart most Kansans are as serious about breakfast as they are storm shelters and college hoops. For many, that means stacks of pancakes tall seemingly tall enough to be measured in stories.
Liberal is even known for being the Pancake Hub of the Universe with their Pancake Race!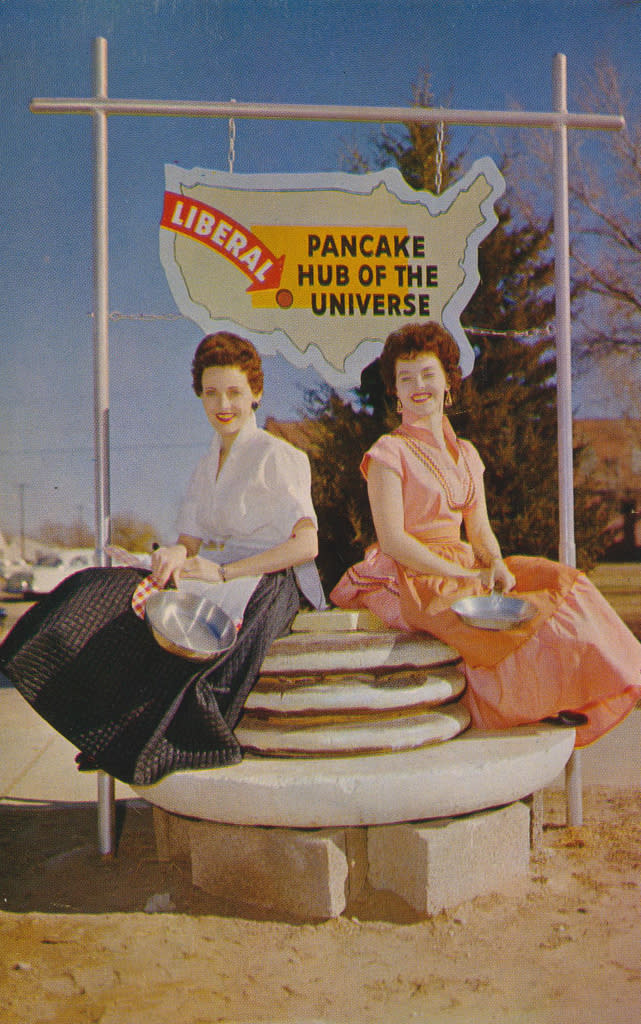 Commercial Street Diner – Emporia
This thriving eatery in the heart of the Flint Hills is known for both quality and quantity. The pancakes are flavorful, fluffy, and served in stacks large enough to fill the appetites of the linemen of the Emporia State football team. With the Commercial Street Diner located in downtown Emporia, full customers can waddle-off some calories checking some of the town's cool shops.
Jct. 4 Diner – La Crosse
Any time pheasant hunters drive up to an hour out of their way for breakfast, you know the grub has to be special. You'll see plenty eating pancakes at the Jct. 4 Diner during hunting seasons. The pancakes at this small diner in an even smaller town, such as La Crosse, are legendary. They're hearty enough to be filling, but light enough those same hunters can still march all day afield.
Fly Boy Brewery and Eats – Sylvan Grove
Fly Boy's is best known for things like prime rib, steaks, and quality custom brews, but it's Sunday brunch brings pancake lovers from afar to the town of Sylvan Grove. People who've literally eaten from coast to coast rave about the flapjacks, but also like that you can enjoy them with a variety of fine breakfast meats. The restaurant/brewery is framed in a building of century-old native stone with babied hardwood floors in a carefully restored saloon. A hike through nearby Wilson State Park, rated in the top one-percent nationally for scenic beauty, is a great way to ease the guilt of eating so much.
Other great options for pancakes include –
Mom's Café – Whitewater
Cara's Cafe - Arlington
Carolyn's Essenhaus – Arlington
Coneburg Inn - Peabody
J Wilson – Lawrence
Kansas wine…wine…wine! 
Whether it is red, white, or rose…wine is a favorite of mine to pair with steak dinners, bubble baths, and girl's nights with cheese boards. Although Kansas wines have not quite hit my palette of choice, I do have a few favorites that I currently have in my wine rack. *Side note, many Kansas wines can be found in local liquor stores. If you don't see them available, you might ask if they will get them in for you, as many stores can request it from the winery.
Rosewood Winery – Pawnee Rock
More than just a winery, Rosewood is also a ranch that offers therapy programs, inclusion, & employment to those with developmental disabilities nestled in the small town are of Pawnee Rock. If you want to learn more about that, check out their listing and website! Back to the wine, as I found a few that I love, but cannot remember the name of as their wine list is extensive! Their wine list was a lot longer than I had the time to stay and try, but I am planning a trip back soon, so I can get a few more in. A quick comment on their venue before I move on; the ranch is beautiful and hidden on a local dirt road not far from Newton. If you are looking for a place to rent for your next event, they have a gorgeous patio, picturesque landscape, and great hospitality. Psst…they also have a wine cellar in Newton where they sell not only their wine, but also other products they make.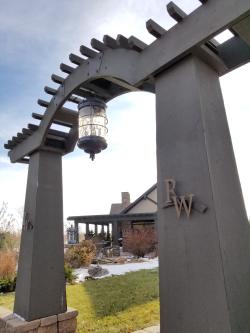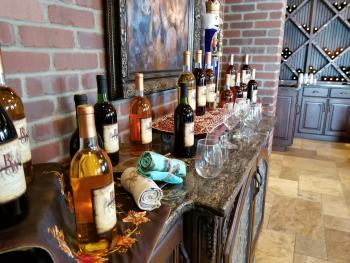 Shiloh Winery – WaKeeney
So, let's just start with this…coffee wine! No joke, they make a coffee wine that is as crazy as it sounds. I am a coffee fanatic, so of course, I had to get a bottle. This wine is meant to be a dessert wine and is on the sweet side. I am a lover of dry wines, like super dry, so this was different for me. I wouldn't drink it all the time, but with the right pairing and for special get together's, it is perfect. Shiloh's winery and barn are country style with an artistic flair that makes you feel at home on their farm-style venue outside of WaKeeney.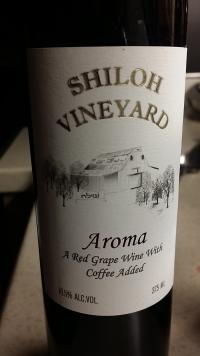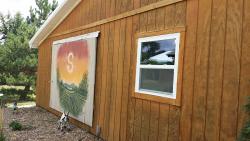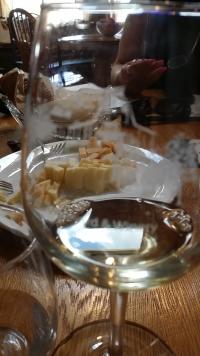 Wheat State Wine Co – Winfield
Another great venue with wine that covers Kansas staples in their names, each with their own stories, is Wheat State Wine Co. Some of my faves from the tasting were Lawless, Redbud Rose & Dandy Horse. The winery is the location for some great events, summer concerts, and provides both indoor and outdoor opportunities for tasting. With Winfield nearby, their musical talent is out of this world!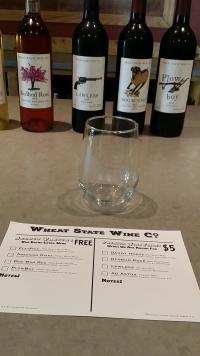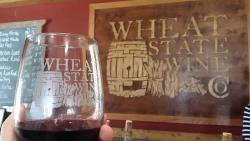 Other wineries I have visited and think you should try: Grace Hill (Their "Make Your Own Wine" events are a blast), Liquid Art Winery (They have hard cider as well.), Prairie Fire Winery, Glacier's Edge, & Oz Winery. Want more? I gotcha: https://www.travelks.com/things-to-do/farming-and-ranch-experiences/wineries-and-vineyards/
Kansas Sweets!
So, February might not have the chocolate or sweets food holiday, but it is almost Valentine's Day, so here are a few of my favorite stops across the state of where you can pick up something for that special someone!
Hazel Hill - Topeka
From fine crafted chocolates to sweet treats you'll find it all at Hazel Hill Chocolate in Topeka. They make everything in-house and you can see it made right before your eyes. My kids especially love the fact that you get a free sample just for stopping in!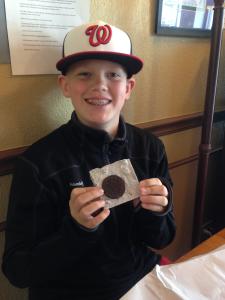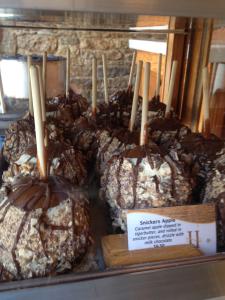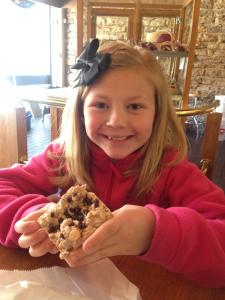 Henry's Candies - Dexter
Anyone remember the O'Henry Bar?  It was actually created right here in Kansas. Bring your sweet tooth and stop in at the original location in Dexter and try the Papa or Mama Henry Bar. You won't regret it!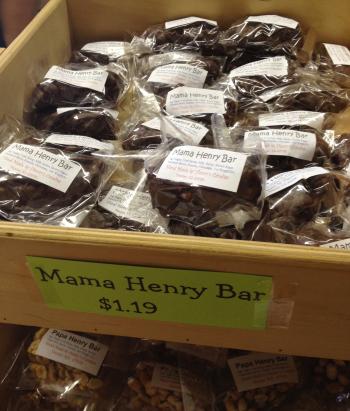 The Sweet Granada - Emporia
Two of my favorite things...chocolate and sunflowers! The Granada makes handmade gourmet chocolates as well as other confections such as their famous Pop-Choc...stop in next time when you're in Emporia and check it out!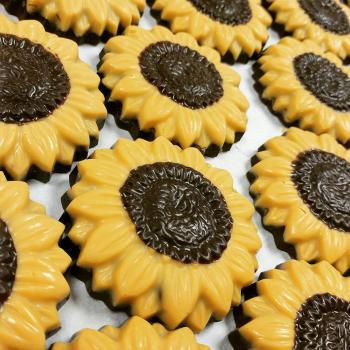 Of course, that's not all... check out our other foodie stops across the state!
Treat Trail
Fresh From The Sunflower State