Planning a road trip can be hard, but we're here to make it easy on you. Bring your family and friends to Wamego, Kansas for a magical experience at the OZ Museum – home to one of the largest private collections of OZ memorabilia in the world! You'll find plenty of unique and interesting artifacts spanning 100 years of OZ history inside our museum. Here are a few of our favorites:
1. Original Flying Monkey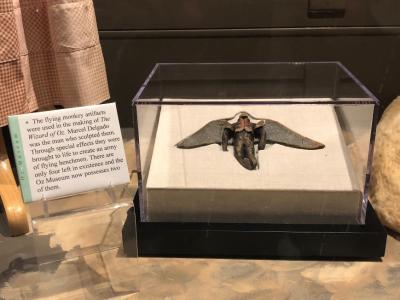 In the MGM film, flying monkeys coated the eerie sky when answering the Wicked Witch of the West's request to snatch up Dorothy Gale. Not all of them were actors in costumes. In the background were sculpted flying monkeys suspended in the air. Only four are left in existence today, and the OZ Museum possesses two of them. 
2. First edition, signed copy of The Wonderful Wizard of Oz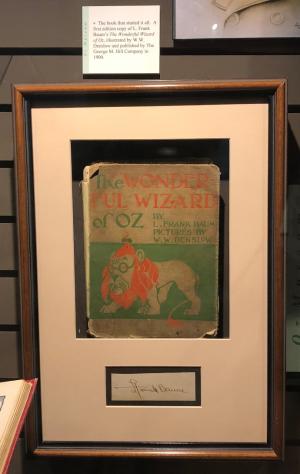 The OZ Museum is home to two original first edition copies of The Wonderful Wizards of OZ, signed by author L. Frank Baum.
3. The Wicked Witch of the East's official certificate of death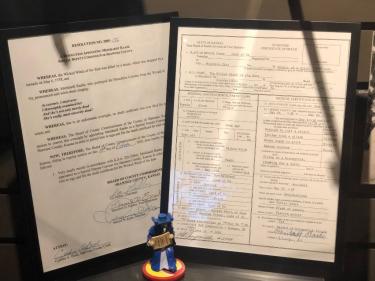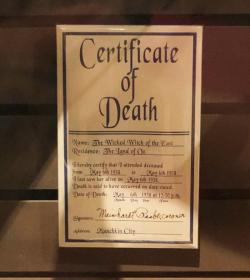 No place other than the state of Kansas' archives can you find the Wicked Witch of the East's certificate of death. This piece is especially unique because it was filled out by Meinhardt Raabe, the coroner in the MGM Wizard of Oz film.
4. Munchkin Olga Nardone's costume and accessories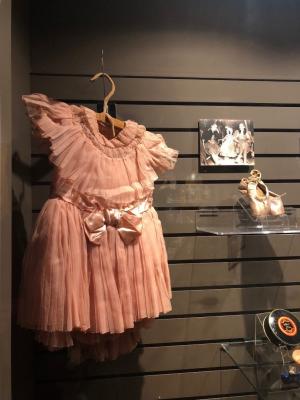 Sleepyhead Olga Nardone was one of the smallest munchkins standing at 3 feet 4 inches tall. You can view her travel makeup kit, a harmonica specially made for her tiny hands, and a handmade costume on display at the Museum.
5. Original boots from the Broadway production of WICKED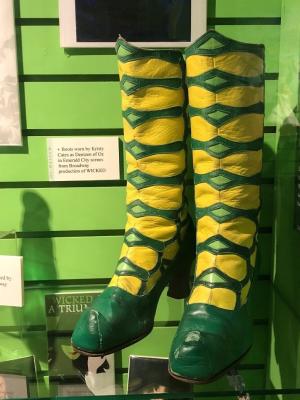 The boots worn by Kristy Cates in the Broadway production of WICKED sit on display in our Emerald City part of the museum. These boots sit amongst several other original artifacts from the Broadway production.
-     -    -
Once you've completed your tour of the Museum, check out Auntie Em's gift shop to commemorate the occasion! We offer lots of goodies for any Oz fan from age 0 to 100. Even if there are no tornados to sweep you into Kansas, or you leave without your favorite item, don't fret! You can order online and get your souvenirs delivered right to your front door from Auntie Em's online gift shop.
We hope to see you soon! Visit our website for more magic from the merry old Land of Oz!