The Flint Hills beckons classical music enthusiasts, cyclists, hikers, birders and nature-lovers.
In June, Symphony in the Flint Hills sets the region on fire musically with an open-air performance by the Kansas City Symphony for a crowd of thousands. The evening includes a cattle drive and a symphonic sunset.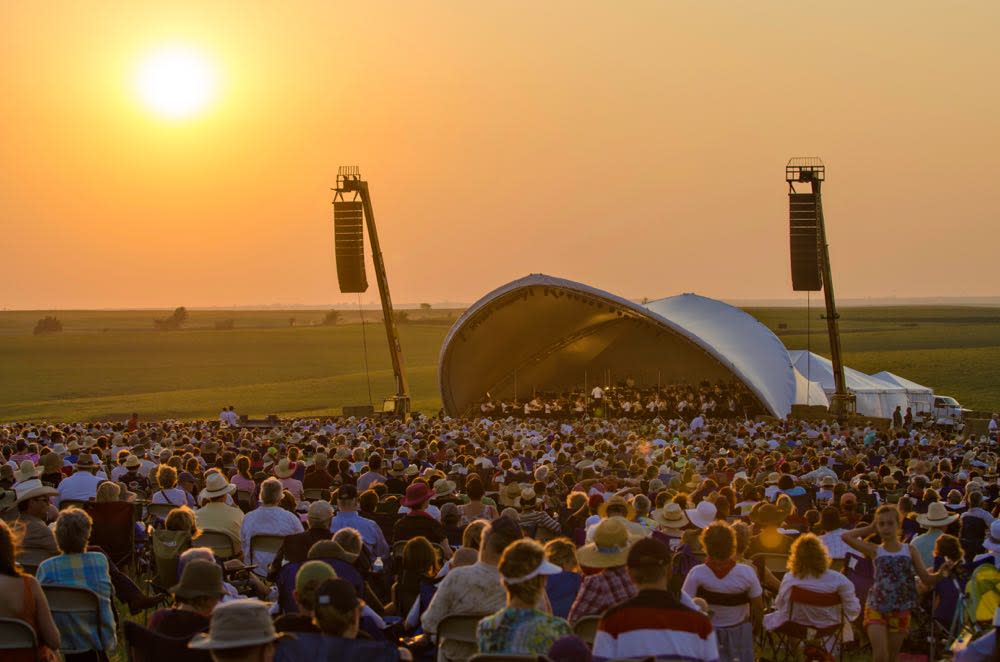 Credit: Doug Stremel
Take a deeper dive into the prairie ecosystem at the Tallgrass Prairie National Preserve near Strong City. More than 40 miles of trails lead trekkers through 11,000 acres of tallgrass prairie, with views of wildflowers, bison and birds. The popular 2.75-mile Southwind Nature Trail— named for the Kanza Indians, the People of the South Wind—offers two awesome overlooks.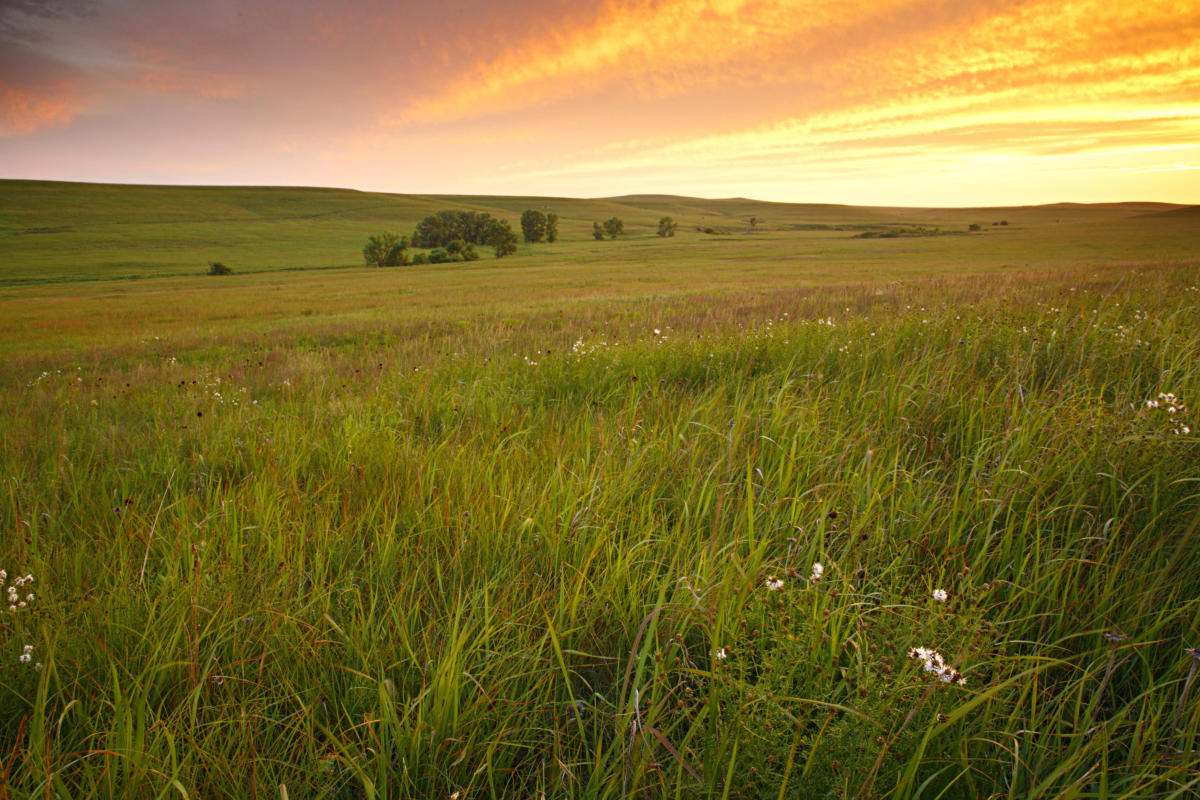 Credit: Harland Schuster
Roll or stroll past miles of prairie on the Flint Hills Trail State Park, the Sunflower State's longest trail and a reminder of when grasslands covered expanses of the continent. The 96-mile route is one highlight of the Flint Hills, an area of rocky knolls and nearly treeless swaths buffeted by winds that create swaying patterns in the grass.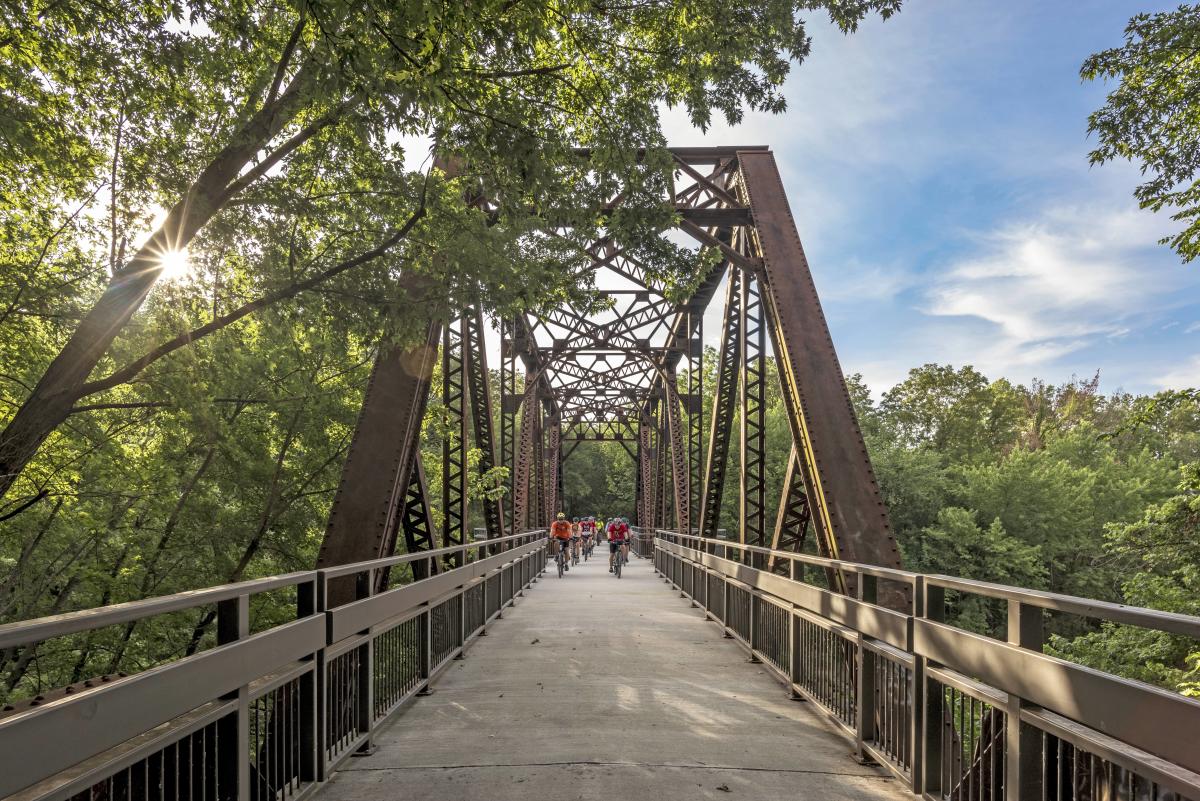 Credit: Doug Stremel
EAT AND DRINK
At Emporia's Radius Brewing Company, pair a flight of ales with wood-fired brick-oven pizza or something from the Chef's Menu, which changes weekly. The state's motto inspired the name of Strong City's gastropub Ad Astra (Latin for "to the stars"). The eatery stays true to local roots using area meats and produce. For comfort food, such as burgers, chicken-fried steaks, mashed potatoes and homemade pie, try the Beaumont Hotel, located in its namesake town. And for sweeping Flint Hills views with a flight of wine or craft cider, spend an afternoon at Liquid Art Winery and Estate in Manhattan.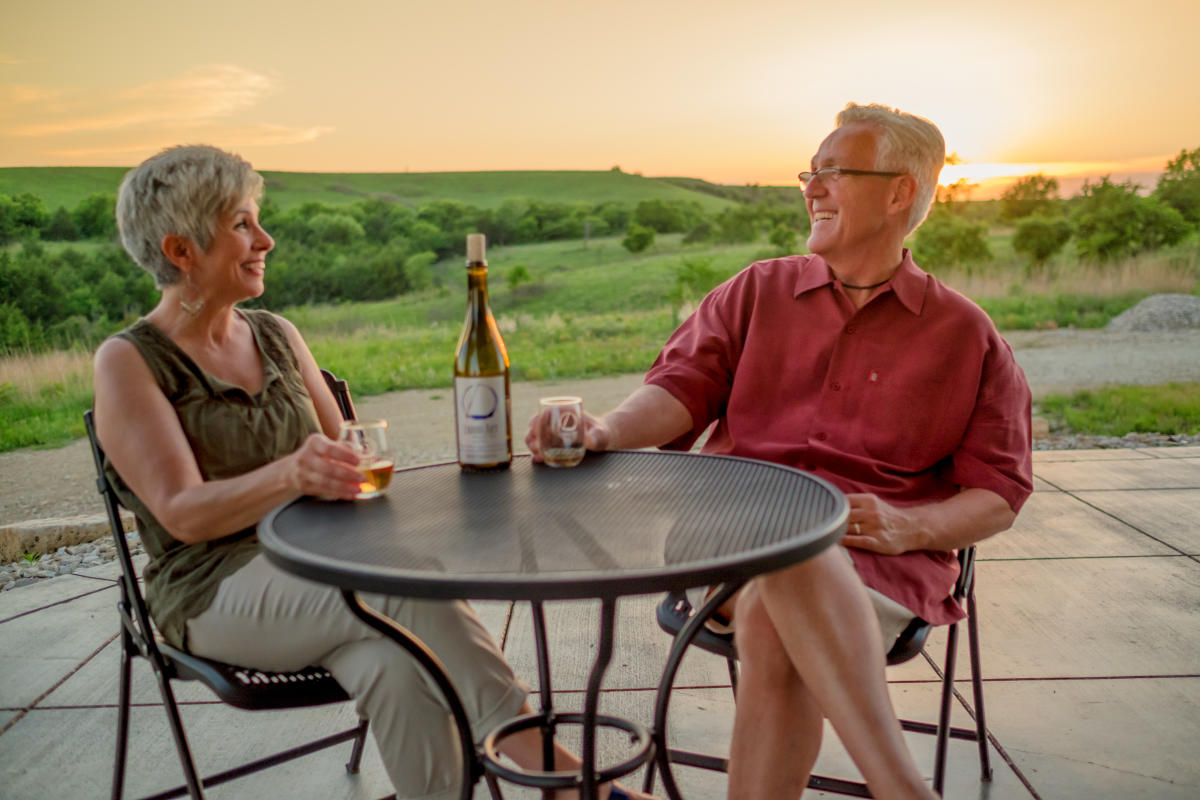 Credit: KDWPT
STAY
Prairiewood Retreat and Preserve, Manhattan
Perfect for special events and overnights, the resort's luxury guest houses sit on 500 acres of prairie near Manhattan.
Young Guest House, Council Grove
Stay in a historic home where Harry Truman often visited. For another option, the Riely Cottage offers bird hunters and nature-lovers a getaway.
Relax amid the prairie at this bed-and-breakfast housed on an 1865 ranch. Rent one of the private guest rooms or stay in the bunkhouse at the three-story stone barn.
Discover more places to roam in the region at https://www.travelks.com/flint-hills/, and explore the 2019 Official Kansas Travel Guide for additional adventures across the state.