Find refreshment at a pool and inside a vintage ice cream parlor, then discover a hidden treasure at the Dalton Gang Hideout.
If it's above 75 degrees outside, The Big Pool in Garden City is open for swimming and splashing. Bigger than a football field, one of the largest outdoor municipal concrete swimming pools in the world features water slides and a children's wading pool. Satisfy your sweet tooth 30 minutes east in Cimarron at the Clark Pharmacy and Ice Cream Parlor (try the Oprah Smoothie named in honor of the celebrity's 2006 visit).
Journey southeast to hop on the 42-mile Gypsum Hills Scenic Byway in Medicine Lodge. Follow the pretty stretch to Coldwater to see deep canyons and flat mesas.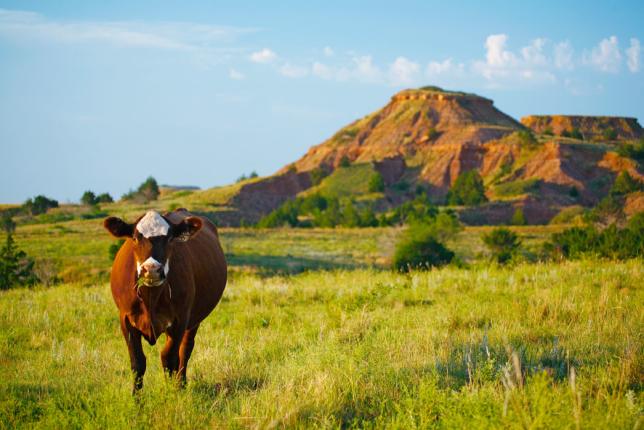 Credit: Harland Schuster
West in Englewood, the highway traverses the floor of the Big Basin, a mile-wide depression likely created by salts that dissolved below the earth's surface.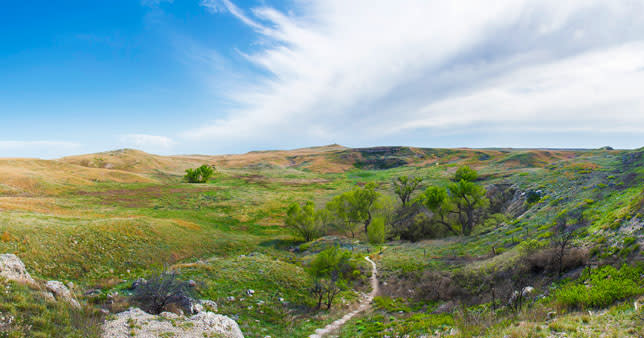 Credit: KDWPT
A 40-minute drive northwest takes you to the Dalton Gang Hideout in Meade. The former home of Eva Dalton Whipple, sister to the infamous Dalton Gang of bank and train robbers, this hideout features an underground tunnel allegedly used by the gang to avoid law enforcement. Escape west on US-160 toward Elkhart, home to the 100,000-plus-acre Cimarron National Grassland.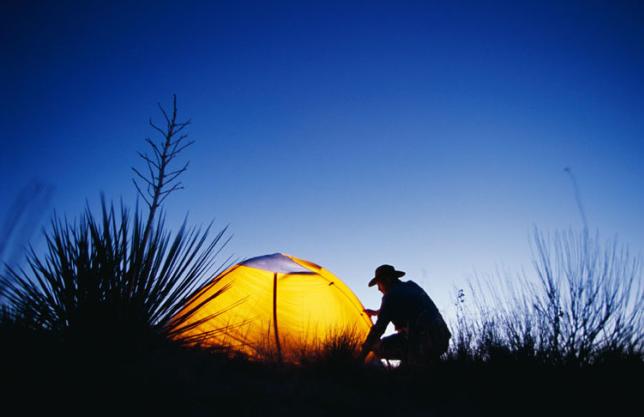 Credit: John Noltner
Severely damaged during the Dust Bowl, these public lands provide a home for a diverse array of wildlife including prairie chickens. Visitors watch birds, picnic, camp, fish or take a scenic drive.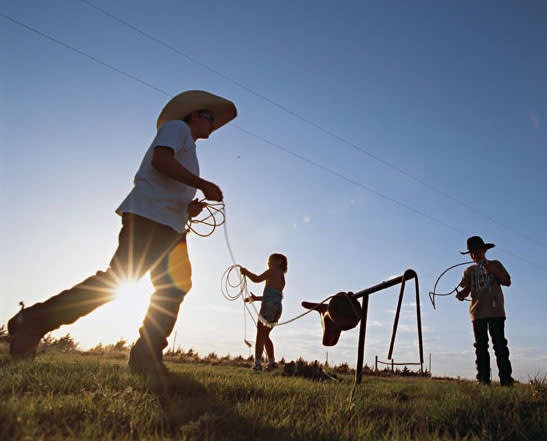 Credit: John Noltner
Head north on State-27 to end at the Syracuse Sand Dunes, a 1,300-acre swath of sandy terrain with ATV trails and a fishing pond.
Want to explore more of the Sunflower State? Visit TravelKS.com/things-to-do to plan more adventures. You can also check out the 2017 Kansas Official Travel Guide for more road trip itineraries.