Family vacations take flight at an aviation museum in Wichita and space museum in Hutchinson; things get wild at a world-class zoo and wildlife park.
Begin your adventure among the massive cypress, oaks and Japanese maple trees at the Bartlett Arboretum in Belle Plaine. Then head north to Wichita, the state's largest city. Converted brick warehouses line the streets of the city's Old Town, a popular shopping and entertainment district. It's easy to spend an entire afternoon checking out the district's 100-plus restaurants, shops, bars and galleries.
Wichita is to airplanes as Detroit is to automobiles. The area has been home to the Boeing Company, Cessna, Raytheon and Bombardier Aerospace's Learjet division. Explore this aerodynamic history at the Kansas Aviation Museum. More museums line the Arkansas River (designated a National Water Trail in 2016). The Mid-America All-Indian Center, the Wichita Art Museum and the Kansas African American Museum line the waterway.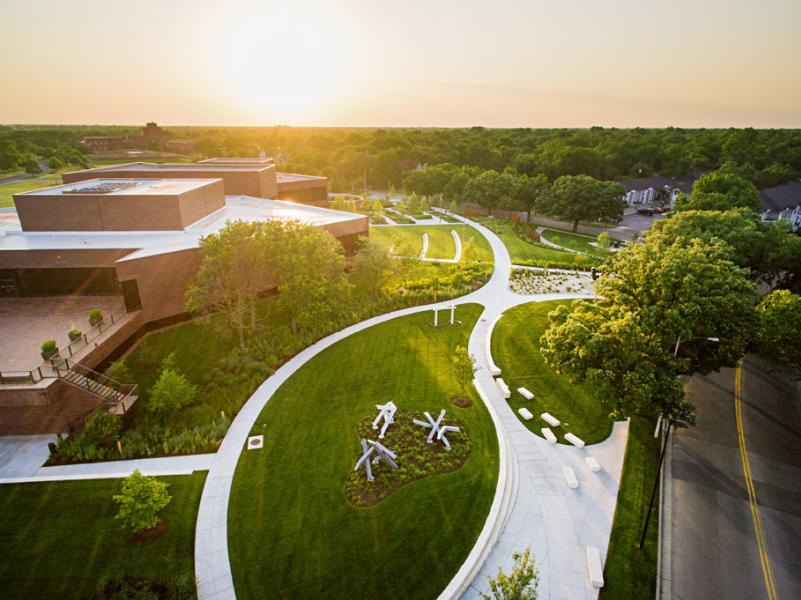 Credit: Ryan Donnell
On a nice day, crowds bring cameras to Botanica, with its themed gardens such as the interactive Downing Children's Garden.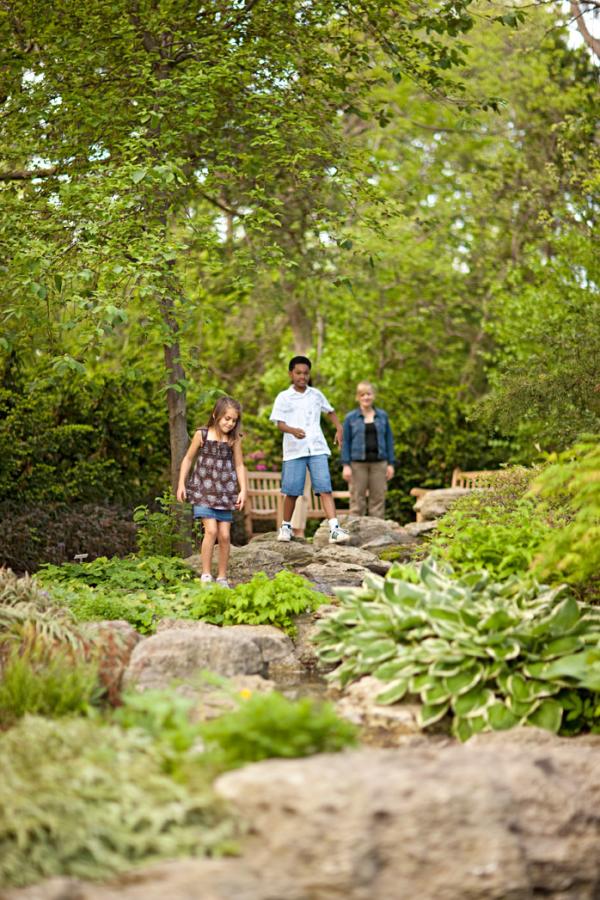 Credit: Jason Lindsey
Hands-on exhibits for kids also star at Exploration Place and the Old Cowtown Museum, where visitors churn butter and take a stagecoach ride. With more than 2,500 animals and spacious natural habitats, the Sedgwick County Zoo ranks as one of the top zoos in the U.S. Wild times continue 15 minutes west in Goddard at Tanganyika Wildlife Park, home to giraffes and lemurs that eat from guests' hands.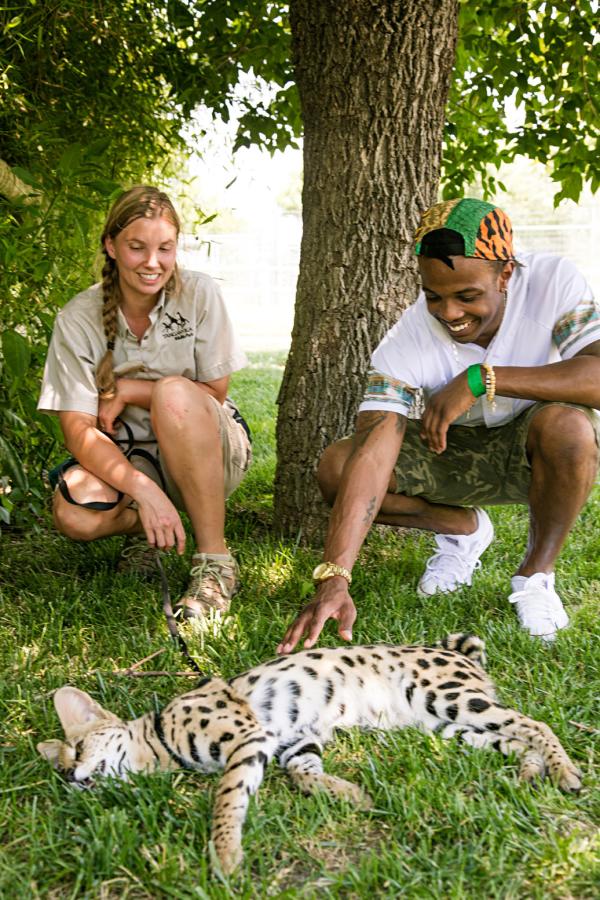 Credit: Ryan Donnell
The largest combined collection of U.S. and Russian space artifacts awaits at the Cosmosphere in Hutchinson, an hour northwest of Wichita.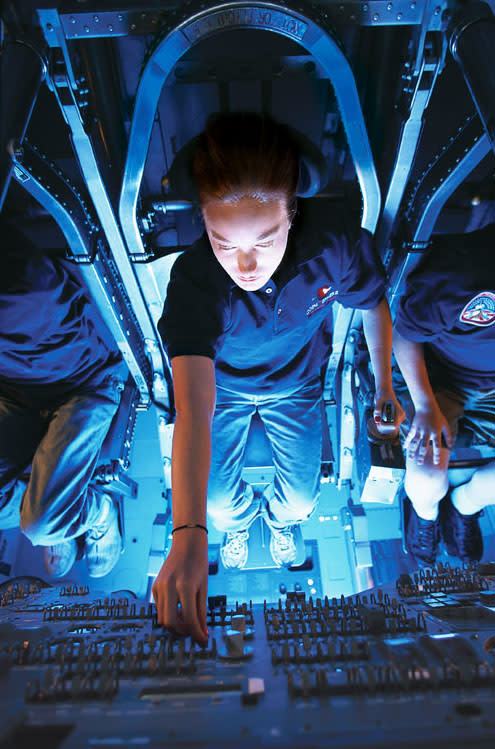 Credit: John Noltner
Go beneath the surface at nearby Strataca, an active salt mine where visitors descend a 650-foot-long mine shaft before exploring exhibits on mining and a collection of Hollywood costumes and props (kept there for its safe location), including Wonka bars used in Charlie and the Chocolate Factory.
Settled by Swedish immigrants in 1869, Lindsborg (less than an hour northeast of Hutchinson) continues to hail its heritage, and 33 painted fiberglass Dala horses—a popular Swedish handicraft—"roam" the streets of Little Sweden. When you tire of tracking down the herd, stop by Ol Stuga for a sandwich. A 3-mile jaunt northwest leads to Coronado Heights, a scenic overlook featuring a castlelike structure open for exploration. The surrounding park contains picnic and grill stations, plus a 3.2-mile mountain bike trail. Finish with a trek to the Kansas Motorcycle Museum in Marquette, where more than 100 rare motorcycles pack into a downtown storefront.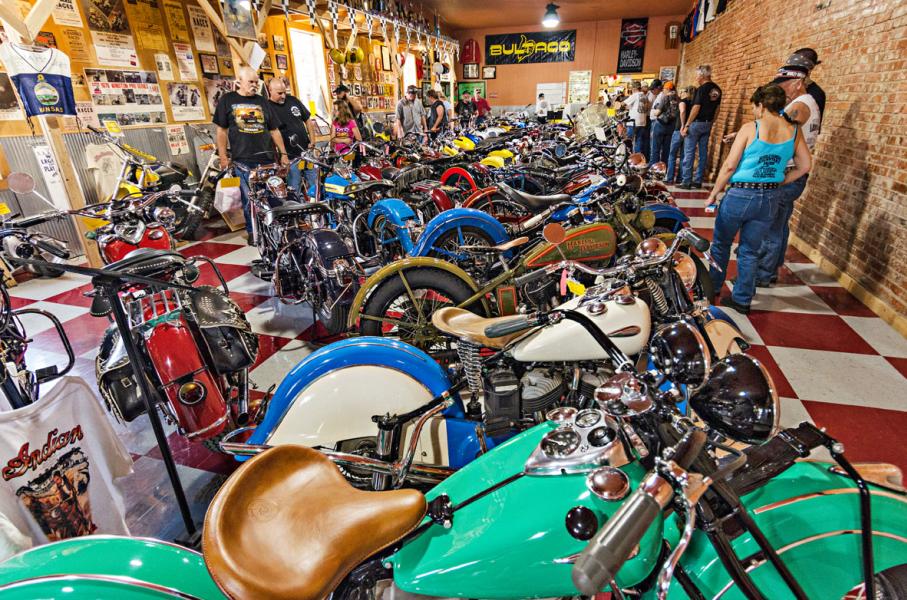 Credit: KDWPT
South Central Kansas showcases museums to fit all interests. See these and many more at TravelKS.com/things-to-do and check out the 2017 Kansas Official Travel Guide for more adventures.