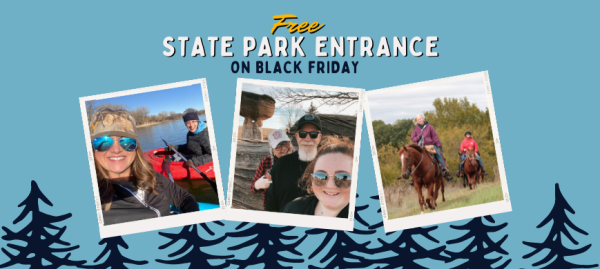 So you're not mentally prepared to spend your morning on November 26 in a crowded line… What do you do? Easy, #OptOutside at a Kansas State Park!
All Kansas State Parks are waiving their entry fees, and you may even win yourself a FREE night's stay in a state park cabin of your choice. Whether you want a leisurely stroll along an easy-to-navigate trail, you want an adventurous mountain bike experience, or you just want to see another part of the Sunflower State that you haven't explored, there's a Kansas State Park just for you.
While this movement originally started with the retailer REI as a way to encourage employees and customers to explore the outdoors, it's evolved into a movement to move away from the hustle and bustle of Black Friday and to give yourself some space in nature.
#OptOutside participants are encouraged to shoot a selfie while in the park and post it with #OptOutside and #MyKSStatePark that day for the chance at the FREE cabin stay.
Explore Kansas State Pars