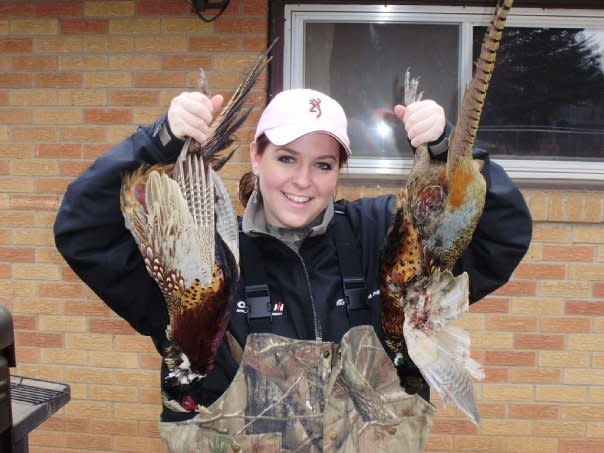 Frosted stubble, crisp morning air and tremors of excitement define opening morning of pheasant and quail season in Kansas. By far one of the most popular seasons in the state, upland bird hunting combines rampant enthusiasm for dogs, shotguns and camaraderie with the love of the outdoors.

While Kansas is widely accepted as a high quality destination for avid bird hunters, the bird populations can fluctuate easily based on weather conditions throughout the previous and early part of the year.
Due to previous adverse weather conditions, numerous Kansas counties have been opened for emergency haying or grazing of CRP (Conservation Reserve Program). This land, including the WIHA (Walk In Hunting Areas), normally provide nesting grounds and sanctuary for upland birds. With the decline of native grasses and the loss of CRP ground, the upland bird population has been struggling.
The Kansas Department of Wildlife, Parks & Tourism Upland Bird Regional Forecast pointedly confirms that "Kansas still contains one of the best pheasant populations and the fall harvest will again be among the best in the country." Look for good pheasant hunting in the Smoky Hills region of the state.

It's predicted that quail hunting will be best throughout the Flint Hills and the eastern third of the state as well.

With a focus on conservation and the continuance of our outdoors heritage, the state of Kansas has created a special youth season that runs the weekend prior to the opening of the season. It's an amazing opportunity to entice and prepare the younger generation for the regular pheasant and quail season. Youth participating in the special season must be 16 or younger and accompanied by an adult 18 or older who may not hunt. All public wildlife areas and WIHA tracts will be open for public access during the special youth season.

Prairie chickens are also a dominant bird in the Kansas Flint Hills, although they don't usually garner the same amount of attention as the pheasant and quail hunting seasons. To find out when the regular season runs, click here. They provide a perfect opportunity to enjoy the cooler weather of fall, quality hunting and good companionship; upland bird hunting is one season that most hunters anticipate longingly.

Despite the unfavorable weather patterns of recent years, Kansas hunters are still preparing for a respectable season. You can be assured that on opening day you can find me with my favorite shotgun, my favorite hunting dog and my favorite group of bird hunters! 
Photos courtesy of Brandon Wilmoth, Moose Seidl and Elizabeth Peterson 

Elizabeth Peterson is a lifetime resident of Kansas, an avid outdoorswoman, and a new mom. She spends her free time in the great outdoors, hunting and fishing, and writing about her life and passions on her personal blog DeerPassion. You can also find her on Twitter, @DeerPassion.