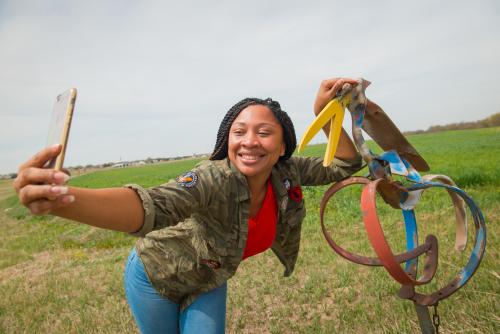 2020 marks the 50th anniversary of the completion of I-70 in Kansas. This 424-mile stretch helped pioneer travel and shape how we hit the pavement today. President Eisenhower's vision extended beyond providing accessible roadways for Americans and infrastructure to protect our borders, to expanding on travel and tourism, a $7.1 billion industry in Kansas*. Some of these attractions along I-70 were around to see the effects of the interstate system, while many are a result of the triumphant expansion.
I start to think back to 1970 and what travel looked like for American families. I-70 provided coast to coast accessibility while the automobile manufacturers reached peaked efficiency, thus making the automobile a staple in American households. World War II was the driving force behind leisure tourism in the United States. Soldiers returning home after traveling the world had this yearning to see more of their homeland and they wanted to experience this with their spouses and children. The American Family Road Trip was born, and the roadside attractions blossomed.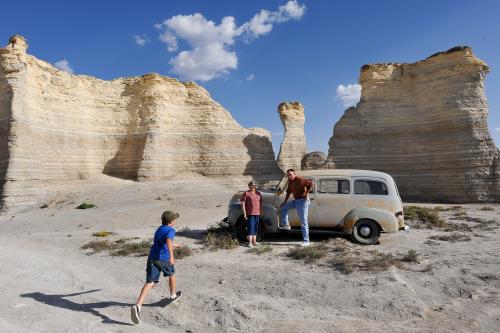 For many nostalgia kicks in and they immediately think of wood-paneled station wagons, maps strewn across the dashboard and restless children sprawled across the backseat. When I hear others tell these elaborate and adventured filled childhood road trip stories what I have noticed it's not the destinations and places they traveled to that make the story. It's all the extras; the car troubles, getting lost on gravel roads, Dad jokes and gas station foodie favorites. It's that moment at the end of the story when most say, "Those were the best of times".
Family roadside adventures these days don't look like they used to (hello smartphones and tablets) but the purpose is timeless; creating memories with your loved ones while experiencing new places. During the current pandemic, I believe travel is calling to us. We are stir-crazy and restless, and we are ready to get out and explore (safely, of course). More families are packing their cars to the brim and heading out on the open road with maps or apps in hand. The interstate system connecting us all, from rural to urban, north to south and the beauty in-between.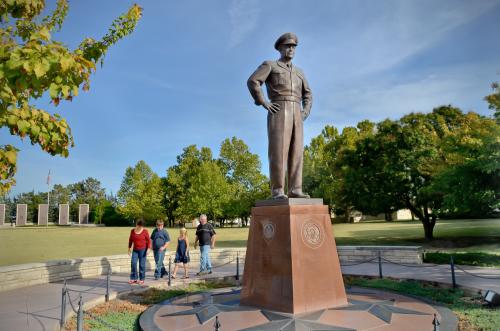 6 hours give or take is all you need to drive across Kansas making it a perfect road trip for you to start today. You will need to add 45,067,234 hours to your trip to experience all that Kansas has to offer. Don't worry, our Road Trips are broken down into perfect day trips, Sunday-Drives and can be customized to fit your needs. We know you won't be able to fit everything into one trip, and that's okay, we will be here waiting for your next Kansas adventure.
Learn more about 50 Years of I-70