Most of us learned in history class about the burning of Lawrence during the Civil War, but I would guess not many have heard about the earlier burning of the small town of Humboldt on Oct. 14, 1861 by Confederate cavalry. The events surrounding this tragedy that destroyed much of the town have been recorded through public art; 12 scenes reflecting this raid have been etched into black granite and placed at the location where each incident occurred. These stone markers comprise Humboldt's Civil War History Tour, a self-guided exploration of the city's past through visual art and the printed word.[[endteaser]]
With Kansas celebrating its sesquicentennial in mind, I headed to Humboldt for this double dose of art and history. After picking up a tour brochure at a local business, I started my journey in the town square at the Civil War Monument bearing an etched granite composite mural of the individual markers I soon would find in a 10-square block area. Just a few feet away from this main monument stood the first marker, identifying where the only Confederate soldier was killed attempting to remove the Union flag flying during the raid.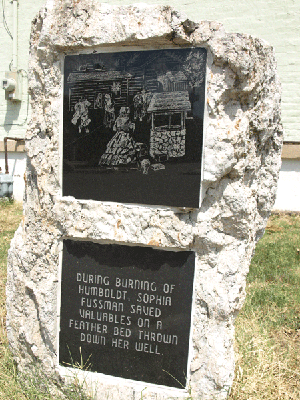 Each work of art is embedded in a large native stone easily spotted from the street.  Alongside each scene on the stone is another plaque briefly explaining what the drawing depicts; further details of the historical significance can be found in the brochure.
Artist Bob Cross drew each scene in pencil, his usual medium, before etching the drawings in the granite. His work is intricate and beautiful; one scene, depicting Sophia Fussman hiding valuables down a well, details ruffles on the women's dresses and flames shooting out the windows of the buildings. Looking into the drawing, I could imagine being there during all the commotion as a fearful Sophia frantically tried to save her beloved belongings.
Humboldt calls itself a Civil War survivor. Through art, its history will live on for generations to come. What public art do you have in your community that reflects its history?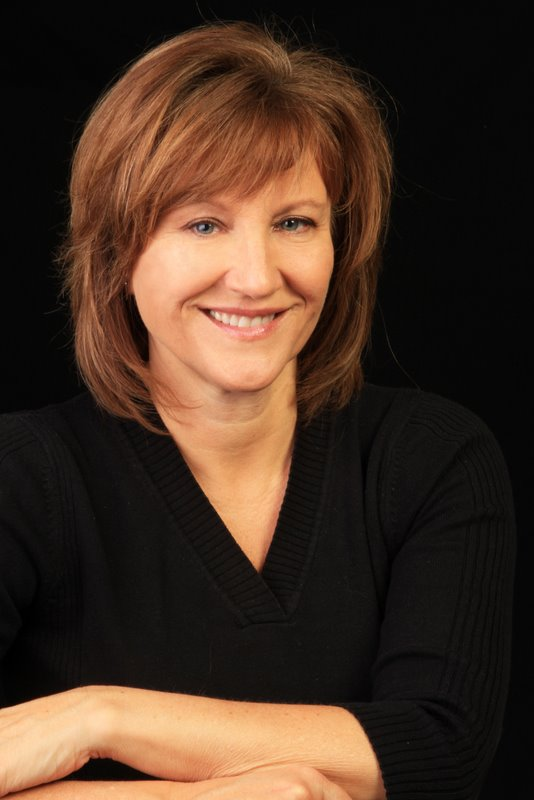 I cooked up the idea of making a career combining my love for writing, eating, and traveling after my sons were born. I grilled my friends living in other parts of the state about their favorite restaurants, and some of those establishments eventually became the topic of my Historic Restaurant series, and later the Tastes column, published in KANSAS! magazine. I simply enjoy the adventure of discovering great food found at unique restaurants, small-town grocery stores, and farm-based processors throughout Kansas, and then sharing what I've learned with you.