Getting into birding in Kansas
Birding, a.k.a. birdwatching, is a fantastic way to immerse yourself in the outdoors and learn about nature. It's also a rare pastime where beginners can find instant fun and satisfaction.
That's especially true in Kansas, where nearly 500 species of birds have been documented thanks a wide range of habitats. During migrations some birders tally 100 or more in a day!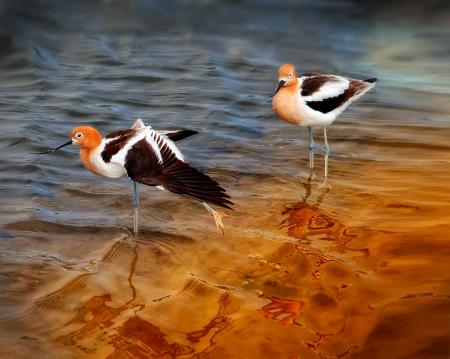 If you're a beginner at Kansas birding, here's some valuable advice –
Equipment – Birding can be an inexpensive hobby. Binoculars are the main tool. Sets of 8 or 10-power magnification are good. Tiny, pocket-sized sets generally don't work as well as standard-sized binoculars. There are books to identify birds you find. Apps for your phone or tablet generally have more details, including the sounds of calls. Some of the best apps, like the one from the Audubon Society, are free! Read the Birding Gear Blog!
Where to bird – You can bird from your kitchen window or travel to Kansas' world-class prairies and wetlands, and tall woodlands. Waters range from small streams to huge reservoirs and can all be good places. All of Kansas' 28 state parks, and our over 3,000 miles of trails, offer great birding. Check out our birding blogs!
When to bird – The first and last two hours of daylight are best but anytime can work. Like birders, most birds prefer gentle conditions. Every season offers new opportunities. Especially fun are spring migrations in April and May when millions of colorful warblers, shorebirds and waterfowl are headed north. October-December bring fall migrations of ducks, geese sandhill cranes and bald eagles to Kansas.
How to bird ­­– There are lots of ways to find birds. You can simply sit in great habitat and let your eyes and ears acclimate to nature. Or, you can go for slow, quiet walks and stop often to look and listen. More and more birders are traveling at a faster pace, stopping for a bit in great habitat. Cyclists and hikers, for instance, can bird a huge variety of habitats on Kansas' famed 96-mile Flint Hills Trail State Park!
Growing as a birder – Kansas offers birders lots of room to grow.  Short trips can take you to places like the Flint, Smoky or Chautauqua hills. Being amid Cheyenne Bottoms, America's largest interior marsh complex, or Quivira National Wildlife Refuge, during a migration sunset is magical. There several Kansas birding Facebook pages where you can learn from others. Contacts for several Audubon Society's in Kansas are online. All work well with beginning birders.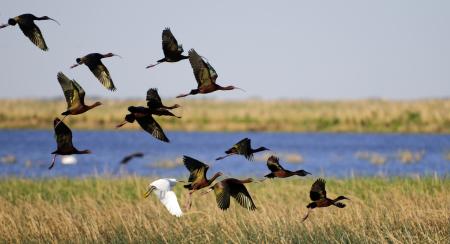 That's pretty much all you need to know. Especially for beginning birders, There's No Place Like Kansas!