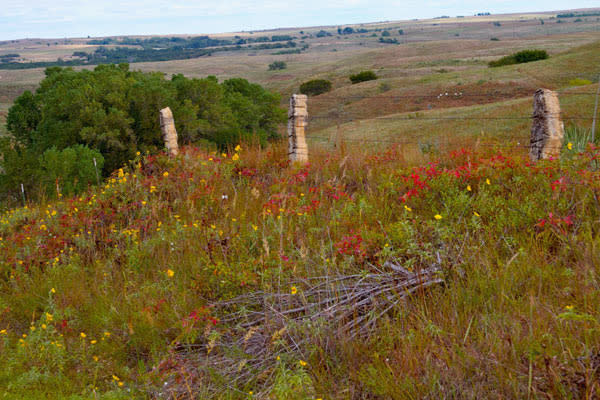 One of our favorite areas of the state is Wilson Lake in north central Kansas. The lake and surrounding area are some of the most scenic places in Kansas. Everything changes with the seasons and there are always new discoveries everywhere.

One of the roads most dear to our hearts is "A" Road from Highway 232 to Deer Road. We usually ride it on our ATV, but as long as the road is dry, it can be driven by car.

This journey offers views of rustic windmills as well as wind turbines on the horizon, the greatest array of wildflowers anywhere, old stone homesteads, and a variety of wildlife. Parts of the road are lined with rock posts. One portion of the route features a tunnel of large trees where thousands of monarch butterflies can be found nesting at dusk in mid-September.

So often, we will hear someone say that there is nothing to see in Kansas but flat lands, cows and telephone poles.  How wrong they are! All one has to do is just take the time to look.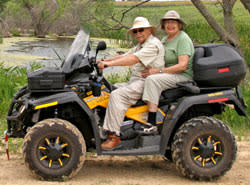 Dick & Margaret (Marg) Dwyer are retired native Kansans who enjoy traveling the back roads on their double-seated ATV.