Living off the land in Kansas yields a bumper crop of naturally good things to see, smell, touch and taste.
Beautiful blooms
No place says "Sunflower State" like Grinter's Sunflower Farm, 15 minutes northeast of downtown Lawrence. For 50 years, the Grinter family has grown 40 acres of sunflowers for the public to stroll (sunup to sundown). Social media and word of mouth have helped the farm's popularity go supernova. In late August, thousands come to enjoy the petals' two-week peak. Avoid crowds by visiting on a weekday or early weekend morning. Feel free to cut blooms, though a $1 donation is encouraged for each stem. Expect no bathrooms, and park in the grassy fields if it's muddy. Stop in the Sunflower General store on Saturday and Sunday from 7:30 a.m. to 3 p.m. for a sunflower souvenir.
Further west in Bennington (20 minutes north of Salina), Prairie Lavender Farm grows more than 2,000 of the aromatic plants on 2 acres. Owners Mike and Diana Neustrom open their farm from 9 a.m. until noon Tuesday through Saturday (June—September). Browse the gift shop for made-on-site soap, candles, sachets and bath products.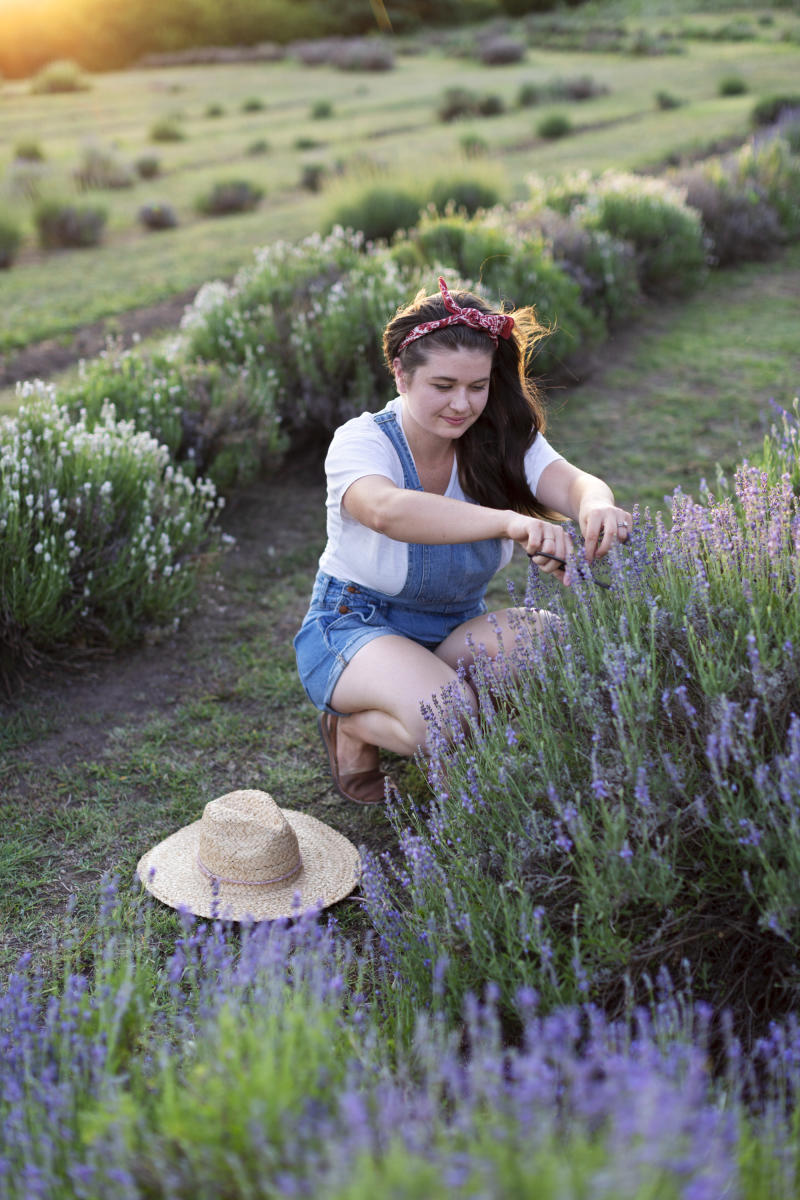 Credit: Lauren Konrad
Come to the farm's annual Lavender Festival on the third Thursday of June. A $5 ticket buys you tours, crafts and cooking demos, U-pick lavender, plant sales, live music, and wine tastings. Plus, buy lavender-laced food like ice cream and scones.
Farm-fresh
Plan a group getaway to Providence Hill Farm, a 5-acre goat farm in suburban Atchison. The farm offers cheese-, soap- and bread-making workshops on a rotating basis. Owner Christy Harris can make nearly any request happen. Let her know what type of class you'd like to take, bring at least three friends and she'll arrange the rest. Most workshops range from $50 to $125 per person and include all supplies. While you're there, hike around the wooded property—the Nubian milking goats will happily trot beside you—or take a goat yoga class in the clearing. You can also purchase bread, milk, eggs, honey and produce from the farm when in season, or premade soap, lotions and other bath products.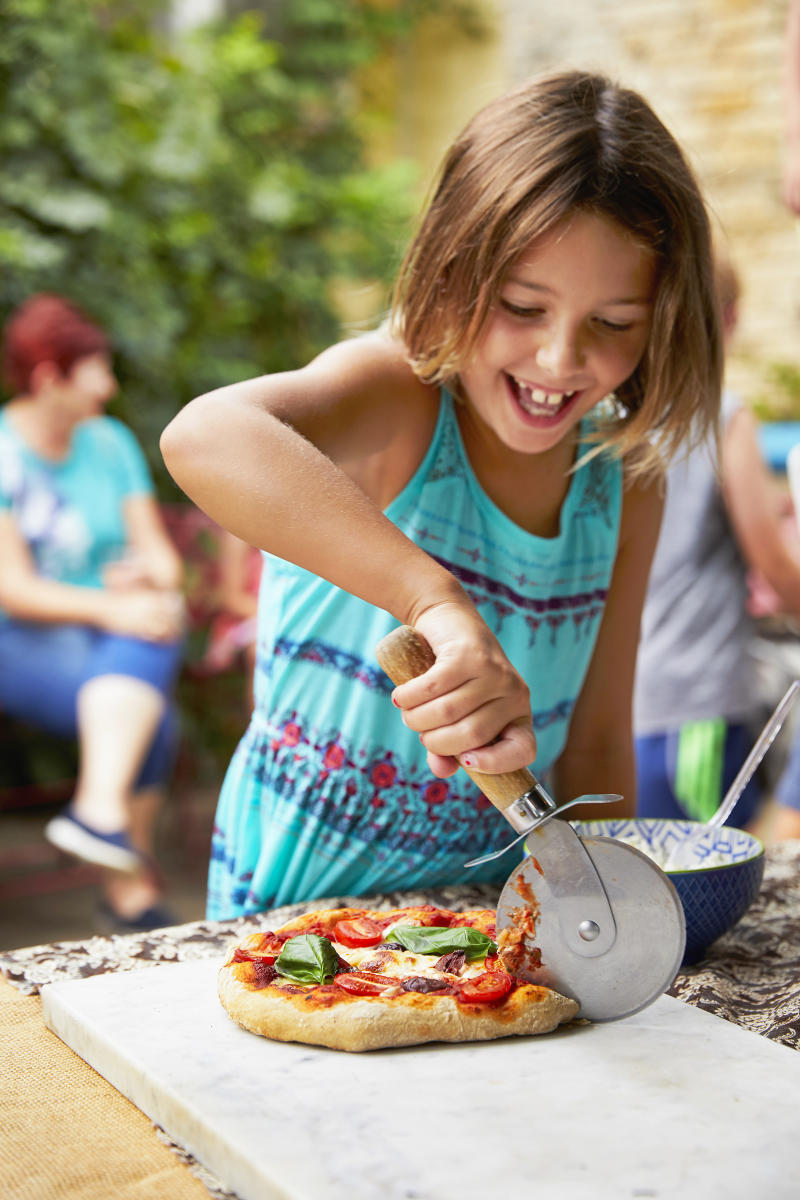 Credit: Starboard and Port
Pickable produce
At Gieringer's Family Orchard and Berry Farm in Edgerton, learn about growing food by picking it yourself. For $2 per person, you'll get a field access pass to pick whatever's in season. Then you pay for the fruit by the pound. (A season pass is $6 per person, not including the fall season; family passes for two adults and up to four kids are $20.) From May until October, they offer strawberries, blueberries, cauliflower, blackberries, peaches, tomatoes, sweet corn and pumpkins. Satisfy your sweet tooth with doughnuts and slushies, too.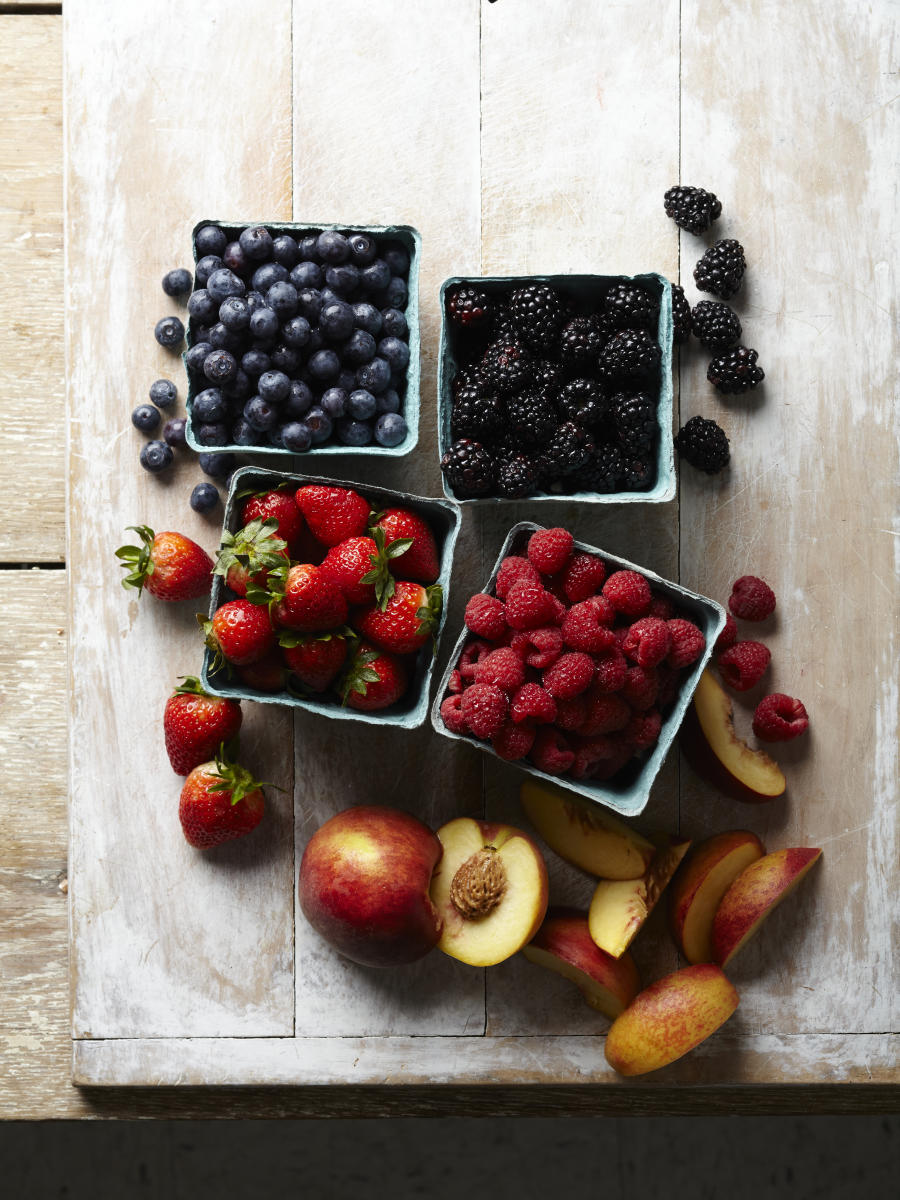 Credit: Jason Donnelly
Fermented flavors
Mead, one of the world's oldest alcoholic beverages, is enjoying a sweet renaissance, thanks in part to Kaw Point Meadery in Kansas City's Strawberry Hill neighborhood. The 2,100-square-foot operation—the state's first foray into the honey-based spirit—produces semisweet to dry brews, some from traditional recipes that use specialty honey from local and global sources. More modern offerings include Meadowfoam Mocha, Aronia and Elderberry, Barrel-Aged Caramel Cyser, and Rose, Not Rosé. Listen to live bluegrass while you sip the nectar from a glass, flight or bottle; tour the on-site production facility; and make a beeline for a honey tasting.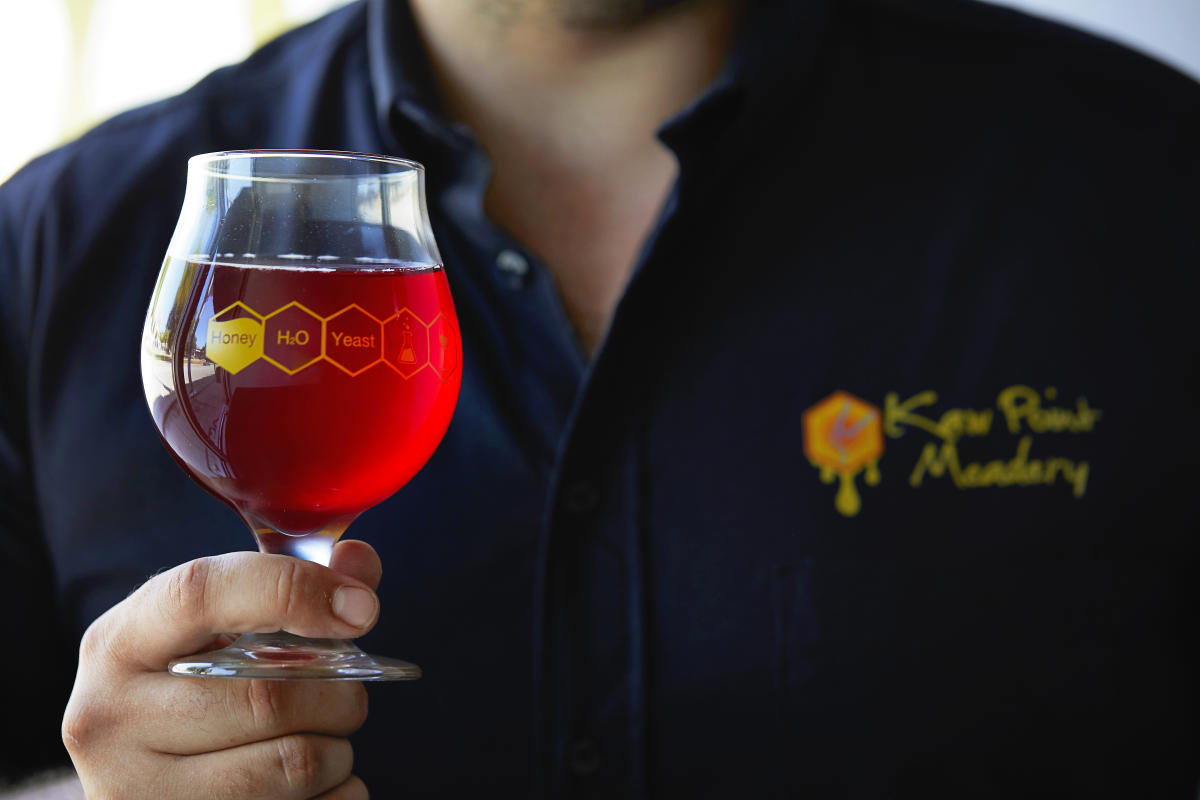 Credit: Starboard and Port
Unlike mead, milo vodka has no long history. Before Tim Kyle came along, few people, if any, had made vodka with milo, a white sorghum grain that's one of the state's biggest crops. (Most vodka is made from corn, rice, rye, wheat or potatoes.) Tim creates his Milo Vodka at Ornery Brother Distilling in downtown Kinsley, about 35 miles east of Dodge City. It's a smooth, sipping spirit that fans call Awesome Water. You can buy it at more than 100 retailers across the state.
More Kansas vodka comes from Lenexa's Union Horse Distilling Company, which crafts award-winning whiskey and vodka sold in nine states, including New York and California. The distillery offers tours as well as tastings.
On the wine trail
Get a designated driver and set out on these wine tours.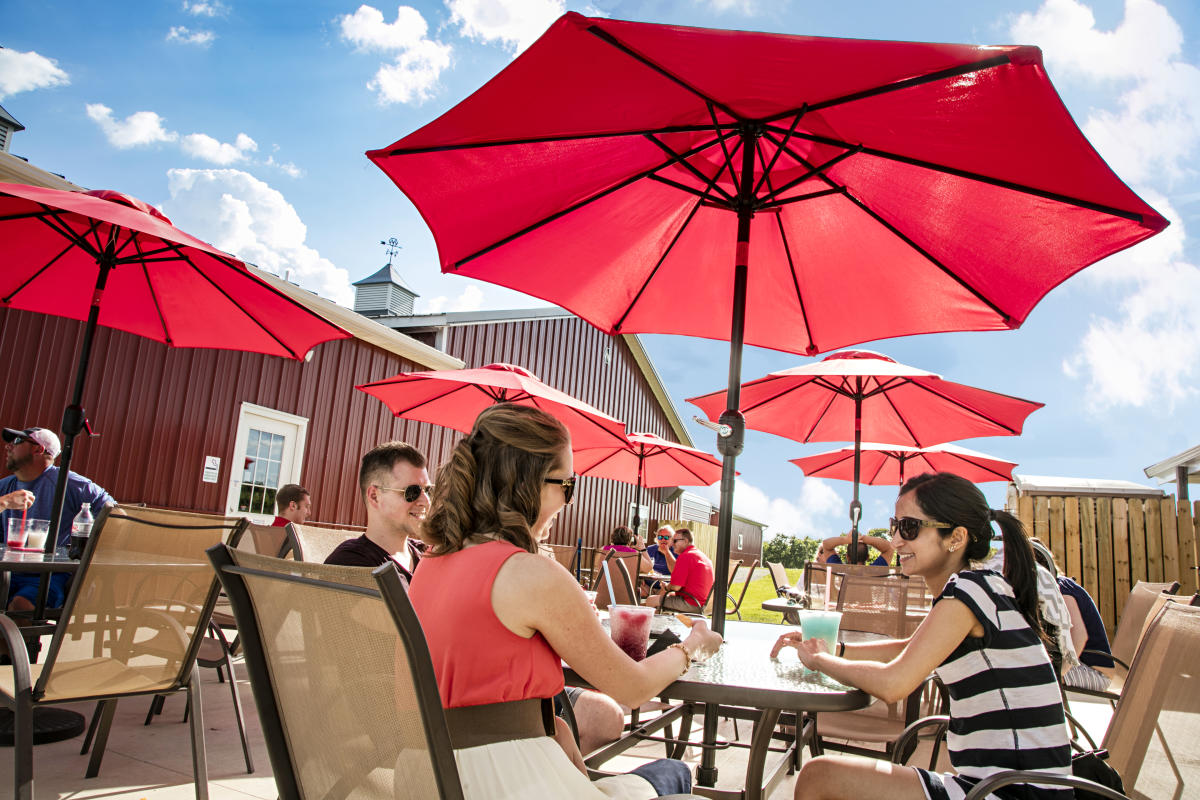 Credit: Ryan Donnell
GLACIAL HILLS | 68-mile route in the northeast
Stops: Crescent Moon Winery in Lawrence, Crooked Post Winery in Ozawkie, Glaciers Edge Winery in Wakarusa, and Jefferson Hill Vineyards and Guest House in McLouth.
SOMERSET | 12-mile route 30 minutes south of Overland Park in Miami County
Stops: Somerset Ridge Vineyard and Winery, NightHawk Vineyard and Winery, and Middle Creek Winery (tasting room at New Lancaster General Store).
KAW VALLEY | 114-mile route in the Kansas City area
Stops: Holy-Field Vineyard and Winery in Basehor; Crescent Moon Winery in Lawrence; Davenport Orchards and Winery, and BlueJacket Crossing Vineyard and Winery in Eudora; Haven Pointe Winery in Baldwin City; KC Wine Company, and Stone Pillar Vineyard and Winery in Olathe; and Aubrey Vineyards in Overland Park.
Find you-pick farms, markets and more to add to your trip itinerary at fromthelandofkansas.com, and discover more delicious stops inside the 2019 Official Kansas Travel Guide.